Hubstaff Tasks is agile project management software that helps your team do more with less. Signing up is a breeze – follow the steps below to get started.
If you already have a Hubstaff (Time tracking) or Hubstaff Talent account, click here.
---
Navigate to the Hubstaff Tasks signup page, and fill in the details.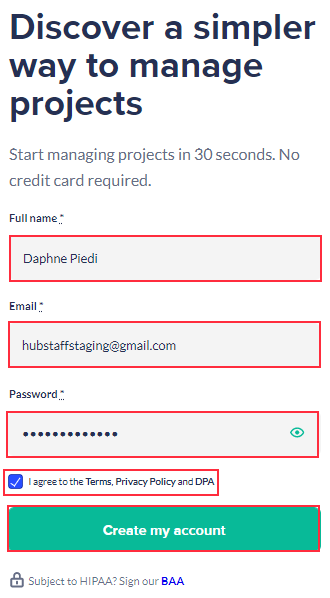 Verify your email address by clicking on the confirmation link sent to your registered email address.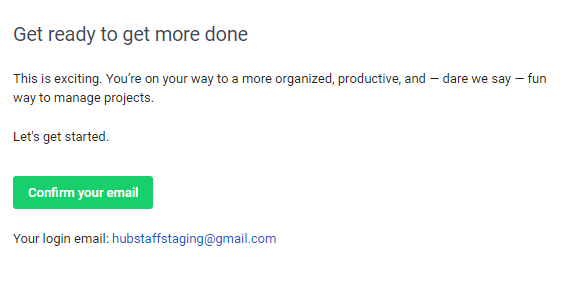 You'll be taken to the setup screen. Choose an industry and enter a name for your Tasks organization.
Invite a manager and/or team members, then click Continue. Click the Invite more button to add more people.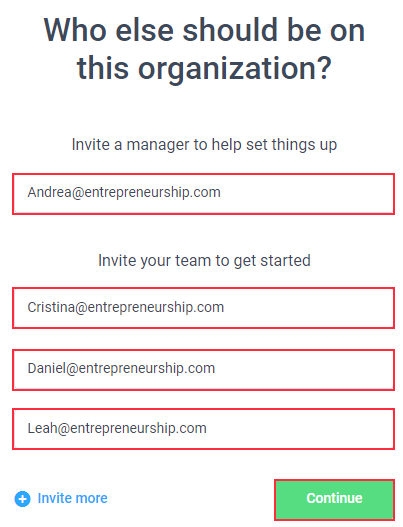 The plan selection page will appear. Choose between our Free or Premium plans, and select annual or monthly payments. Click here to learn more about each plan type.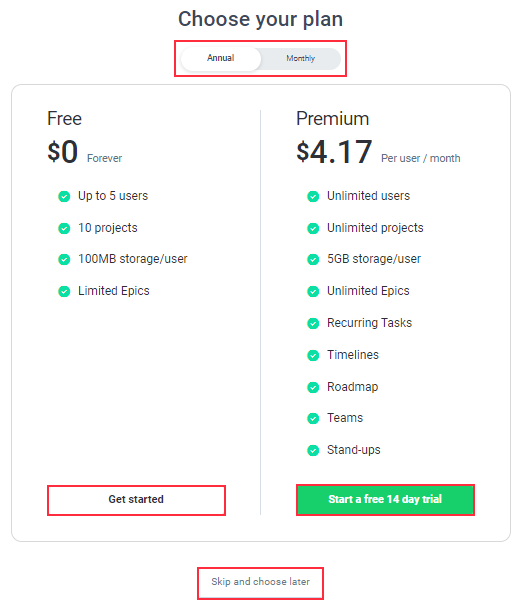 You can also click on Skip and choose later to select a plan in the future.
Any selection will start with a 14-day premium trial.
Choosing the free plan will begin with a premium trial where all premium features are available, and after 14 days from signup, all premium features will be disabled.
A welcome pop-up window will appear informing the customer about the 14-day free trial.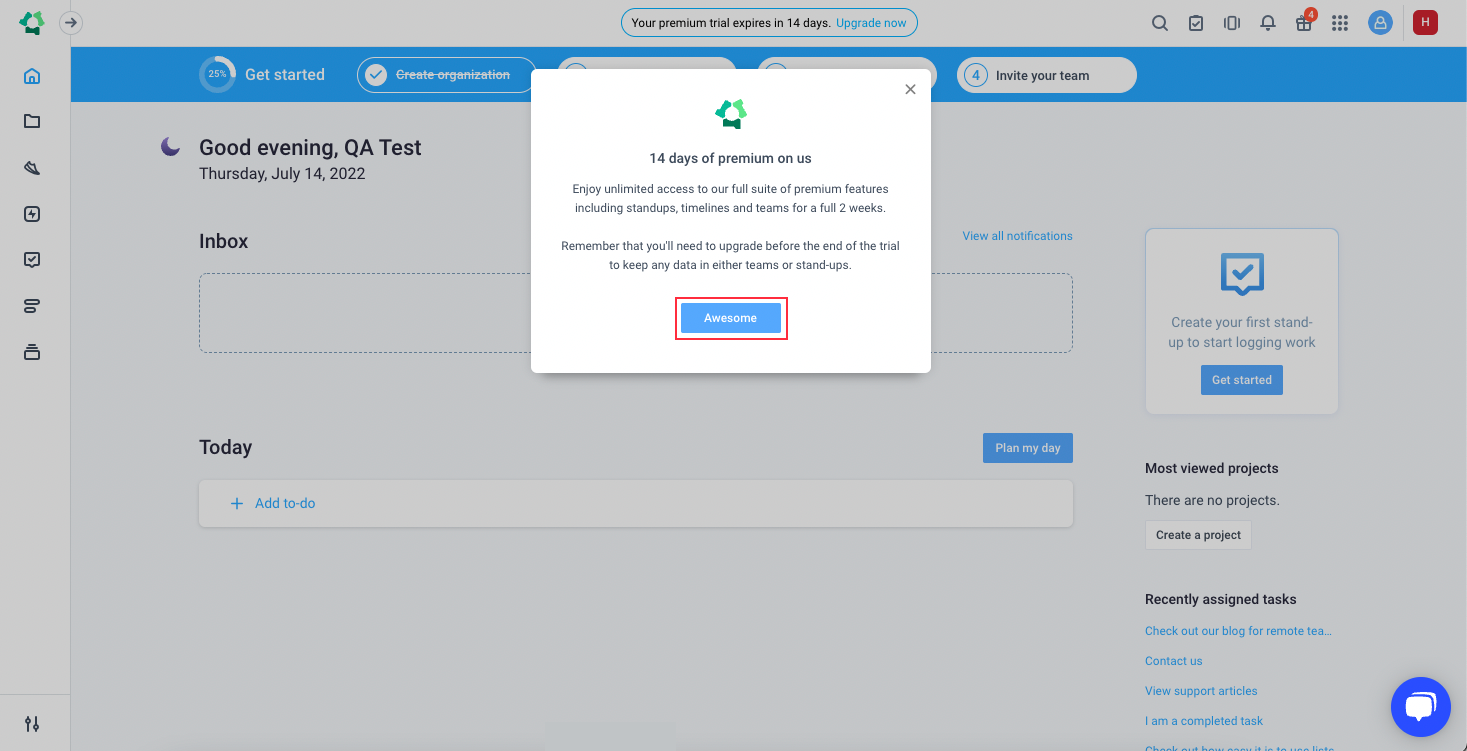 A welcome project will automatically be created for testing purposes.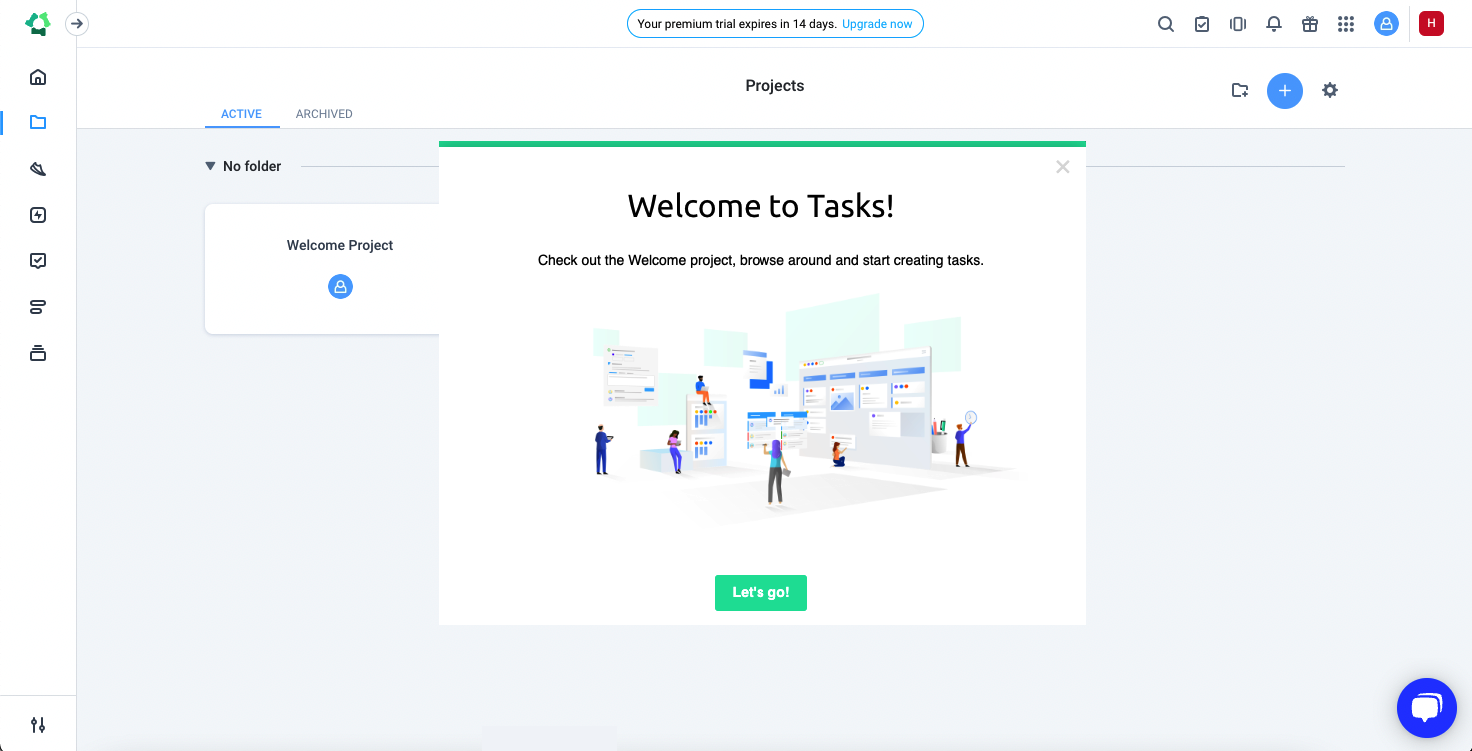 We highly recommend reading our Getting Started Guide to Hubstaff Tasks article to begin your agile journey.