What are Hubstaff roadmaps?
The Roadmap view provides organization owners and managers with a bird's eye view of all existing projects and tasks. Think of it as your all-in-one task management console in Hubstaff Tasks.
This feature is available on the
Premium
plan.
Why you should use the Roadmap View
All-in-one management view – the roadmap section helps you visualize and manage projects and ensure timely completion. This view shows all assigned tasks broken down per project in a timeline view similar to a Gantt chart so you can see which task is assigned to which user, project, and each task's start and end dates. You can also view assigned tasks in daily, weekly, monthly, or quarterly timelines.
Adding tasks is a breeze – the roadmap page allows you to add tasks directly from this view, making assigning tasks to people a cinch. Once a task is added, you can easily see if the new task overlaps with another task assigned to the same user.
Filter information quickly – in the roadmap section, you can filter tasks by members or teams, as well as filtering by projects.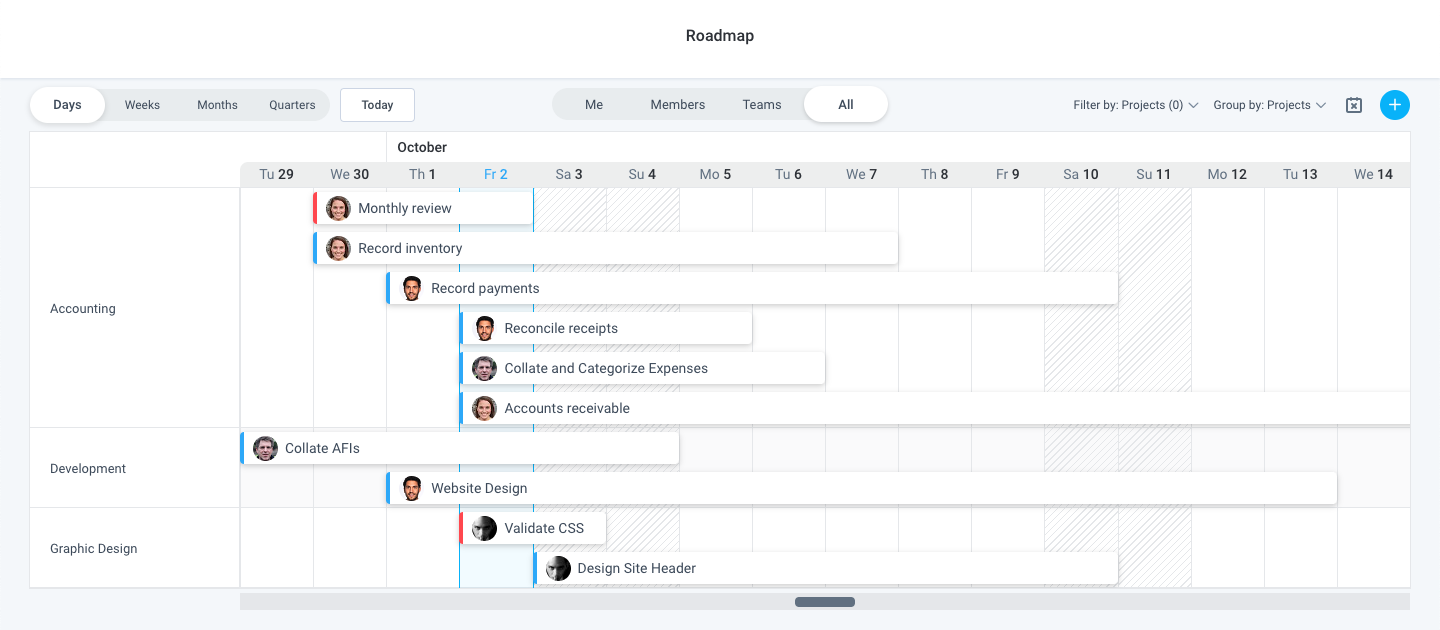 To access the Roadmap view, click on the Roadmap section below the Hubstaff Tasks logo.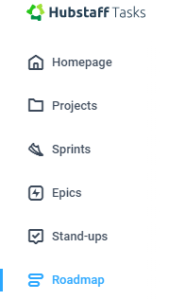 Only tasks with Start and Due dates will appear on the Roadmap view.
---
Table of Contents
---
Roadmap Basics
Let's go through each roadmap section to get you acquainted with its many features.
User Filters
On the top of the roadmap sits the User filters. The user filters control what tasks are displayed on the timeline based on who the task is assigned to.
Me – tasks only assigned to the current user (you).
Members – tasks assigned to all members.
Team  – tasks assigned to specific pre-defined teams.
All – displays all available tasks.
Date Filters

Date filters control what tasks appear based on these available options:
Days/Today – will show tasks focused on the current date.
Weeks – shows tasks for the current week.
Months – shows tasks for the current month.
Quarters – shows tasks for the current quarter.
Project Filters
Use the Project filter to show tasks from a specific project only.
Task grouping
You may also group tasks by either projects or epics.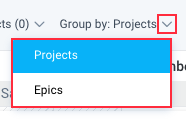 Show Unscheduled Tasks
The Show Unscheduled Tasks button allows you to search for tasks that don't currently have a start and due date so you can add them to the timeline.

Task Status
You can distinguish the task status based on how tasks are displayed within the timeline.
Active tasks will appear with a blue label.
Overdue tasks will have a red label.

Completed tasks will appear with a strikethrough.
Hubstaff Tasks considers a task (to-do) as overdue if the due date is today or the next day (tomorrow).
Roadmap Timeline
Note that the Roadmap timeline is separate from the Project timeline view.
The roadmap timeline displays tasks chronologically by date and organized by projects.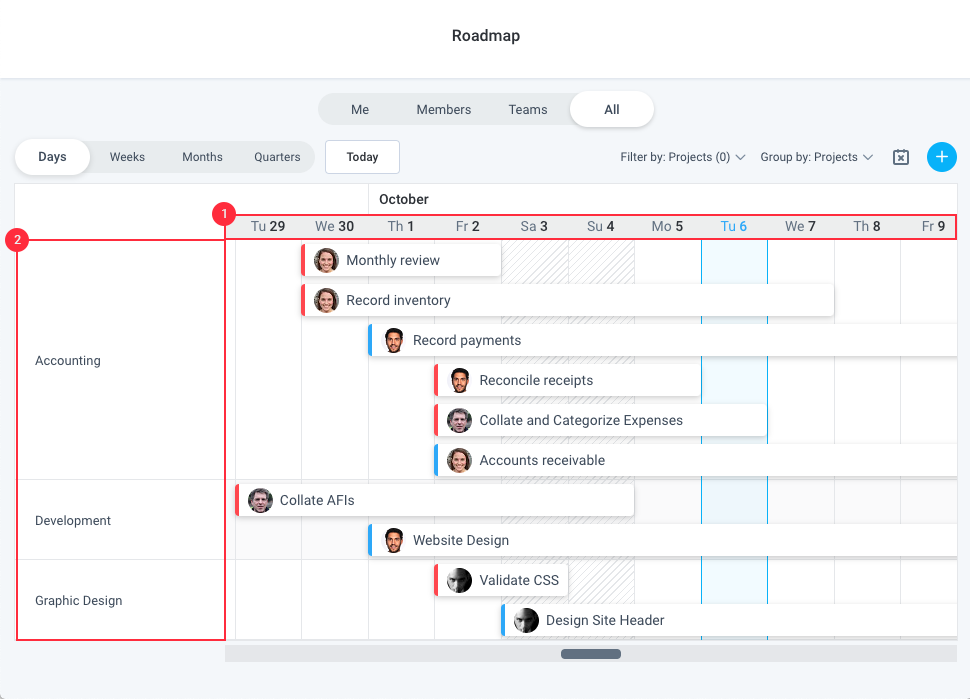 ---
Adding new tasks in the Roadmap
Adding tasks to the Roadmap is easy. Follow these steps to get started:
Click on the + button located in the top right corner of the roadmap timeline.

You can click anywhere on the timeline to add a new task.

Fill out the task name, project, list, start/due date, assignee (optional: click more details to configure other task settings, this option will show only after all details are filled) then hit Create.
The new task will appear on the timeline.