Hubstaff Tasks Homepage
The Hubstaff Tasks homepage provides a central location that shows vital information you need to plan your workday. The homepage allows you to see activities that happened, what tasks require action from you, a quick list of your most viewed projects, and also helps you see the tasks you need to work on daily.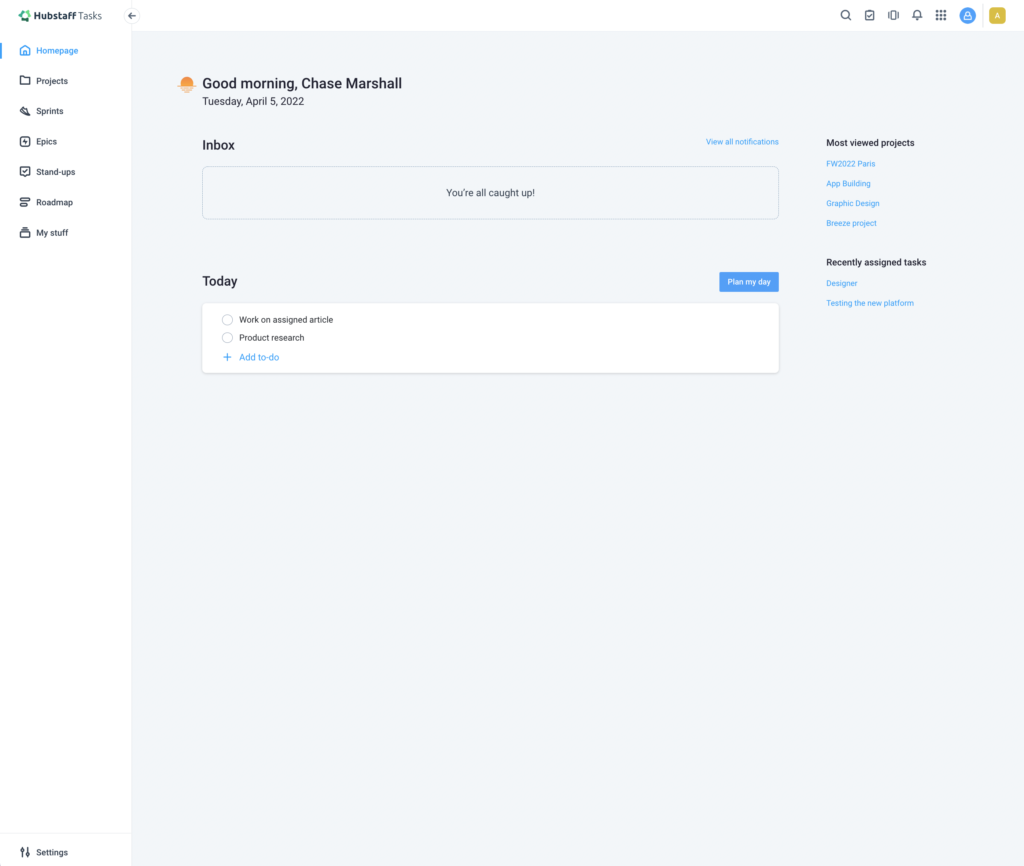 The homepage is broken down into four sections:
---
Inbox
The Inbox section shows the most recent activity as well as a banner for important notifications. Click on Show more to see more notifications. To see all notifications, click on the View all notifications button.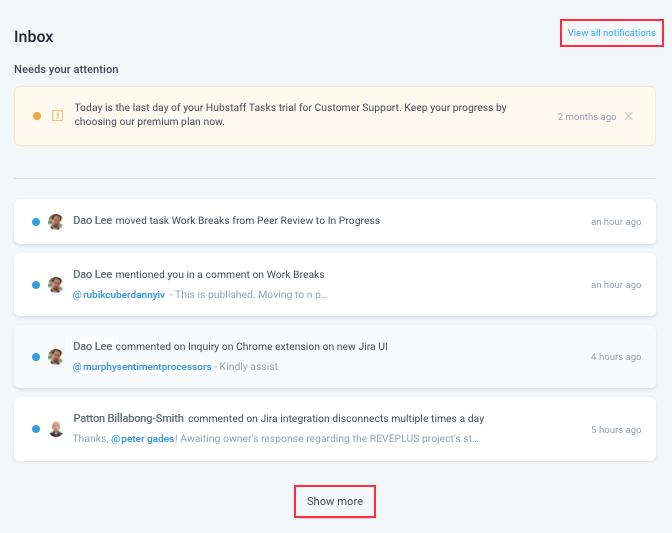 Today
The Today view displays your daily to-do list on the My stuff page. Click on Add a to-do to quickly add a to-do, or Plan my day to go to the My stuff page.

Most viewed projects
The Most viewed projects section gives you quick links to the projects you work on the most.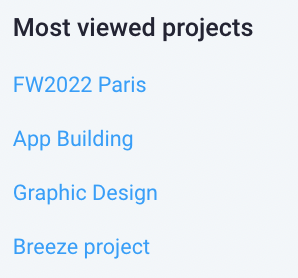 Recently assigned to me
The recently assigned to me section provides quick links to tasks that have just been assigned to you.