Looking to manage a remote virtual assistant or team? You've come to the right place. Hubstaff (Time tracking) is uniquely qualified to help you manage and pay your virtual employees. You can even source a VA through Hubstaff Talent, our freelancer marketplace.
---
What is Hubstaff Talent and Hubstaff?
Hubstaff Talent is a platform where business owners can quickly find and scale a remote team. Search thousands of remote freelancers based on skill, location, or category and directly contact the team members you feel will be a good fit.
Hubstaff is our time tracking platform where you can monitor your virtual employees' activities, generate reports, and make payments.
---
Hiring a Virtual Assistant
Hiring a virtual assistant presents multiple benefits to business owners.
"Businesses use virtual assistants to fill in gaps. You don't need a full-time receptionist, office administrator, or personal assistant. Delegating work to VA is more efficient and cost-effective." – Dave Nevogt, Hubstaff Co-founder and CMO
Head over to our blog to see our Ultimate Guide to Hiring a Virtual Assistant to learn more about what factors you need to consider before hiring virtual assistants, and how hiring a VA will help you focus on your business without breaking the bank:
---
Creating a Hubstaff Talent account
When you're ready to begin hiring your first VA (Virtual Assistant), it's time to create your Hubstaff Talent account. After confirming your account you'll be ready to post a job.
---
Posting a job on Hubstaff Talent
Posting a job requires a Hubstaff Talent account. If you haven't created one, please head over to Hubstaff Talent and sign up.
Once you've successfully created an account, you'll be able to post your job by following this detailed guide. After creating your job post, it will be forwarded for review to our Talent moderation team. Once approved, your job will be published on the site.
After your job is successfully published, the next step would be to view the list of freelancers who have applied to your job post.
Once you've narrowed down the list of freelancers and you're ready to contact them, send them a message. Once you've decided who to hire, you can begin creating your Hubstaff Time Tracking account.
---
Setting up Hubstaff time tracking
After signing up for a Talent account, you can use the same login to create your Hubstaff time tracking account. If you haven't created a Talent account yet, click here to sign up for a Hubstaff account:
Hubstaff is a platform where users can track time and activities, and employers can generate reports, make team payments along with other great features.
For a complete guide on setting up your Hubstaff organization, click here.
---
Managing your VAs performance
Our app allows you to view and manage the efficiency of your remote workers. The app records worked time, screenshots, application, and URL data to ensure the high quality of work you expect is delivered.
Screenshots page:

Apps page:
URL page: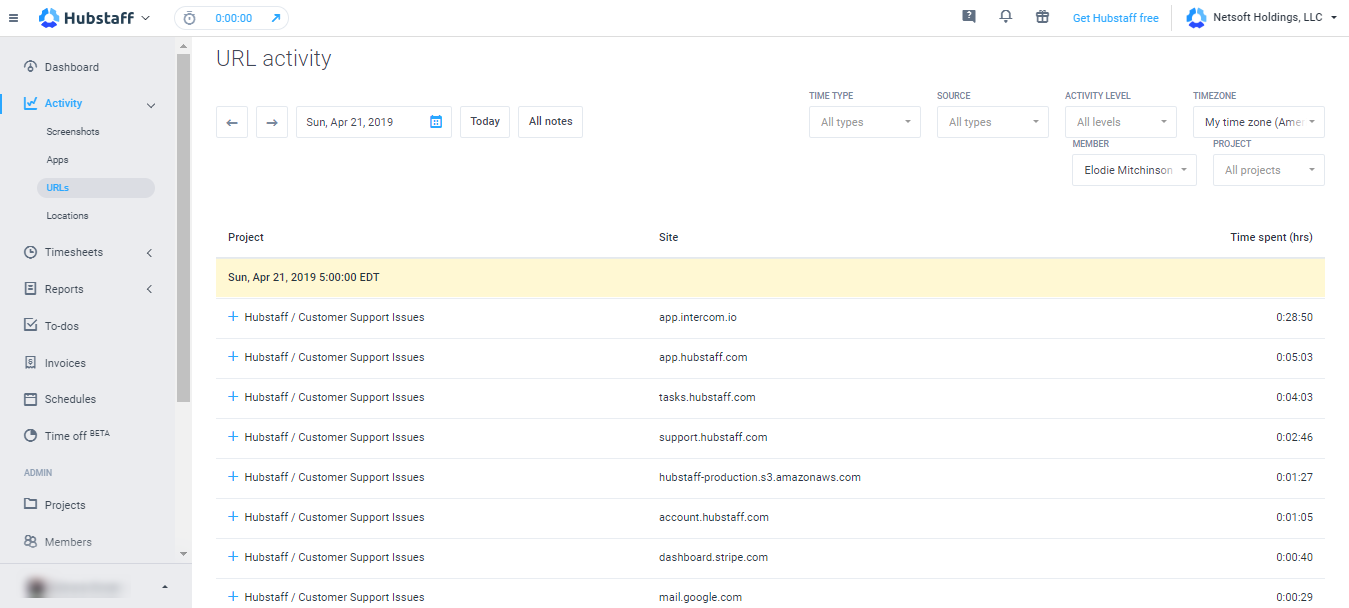 Click here to see our complete guide to viewing activities.
Reports:
We also have a powerful reporting tool that keeps you on top of time, budgets and payroll information, and much more.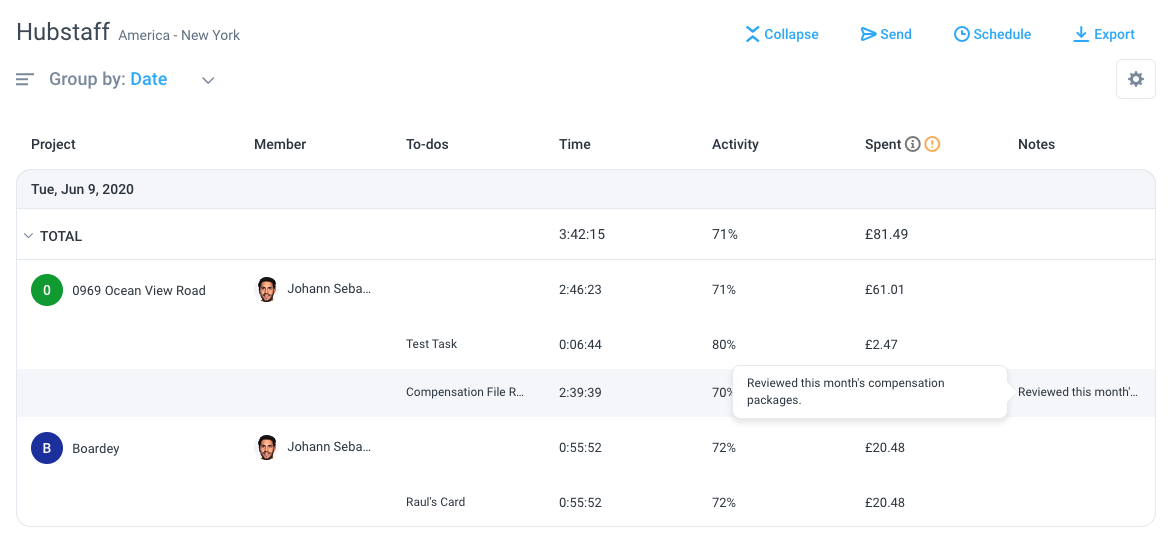 ---
Paying your team
Making payments to your team is easy. Hubstaff supports payments through PayPal, Wise, Payoneer, BitWage and Gusto. The best method depends on where they live and what kind of payments they accept. It helps to research each payment method to see what works for both you and your virtual assistant. Here are a few sample questions you need to ask before choosing a payment method:
Does the payment method support transfers from your (origin) country to the recipient's destination country?
Does the payment method support ACH or credit card payments?
What are the fees per transfer (this varies per method)?
Our blog article helps explain the pros and cons of each payment processor.
To learn more about how to set up manual or automatic payments, click here.