Posting a job on Hubstaff Talent is easy! First, you'll have to sign in to your account, or if you don't have one, you can sign-up here.
To add or post a job, you can simply click on the "Post a Job" button on the top right side of the site after logging in.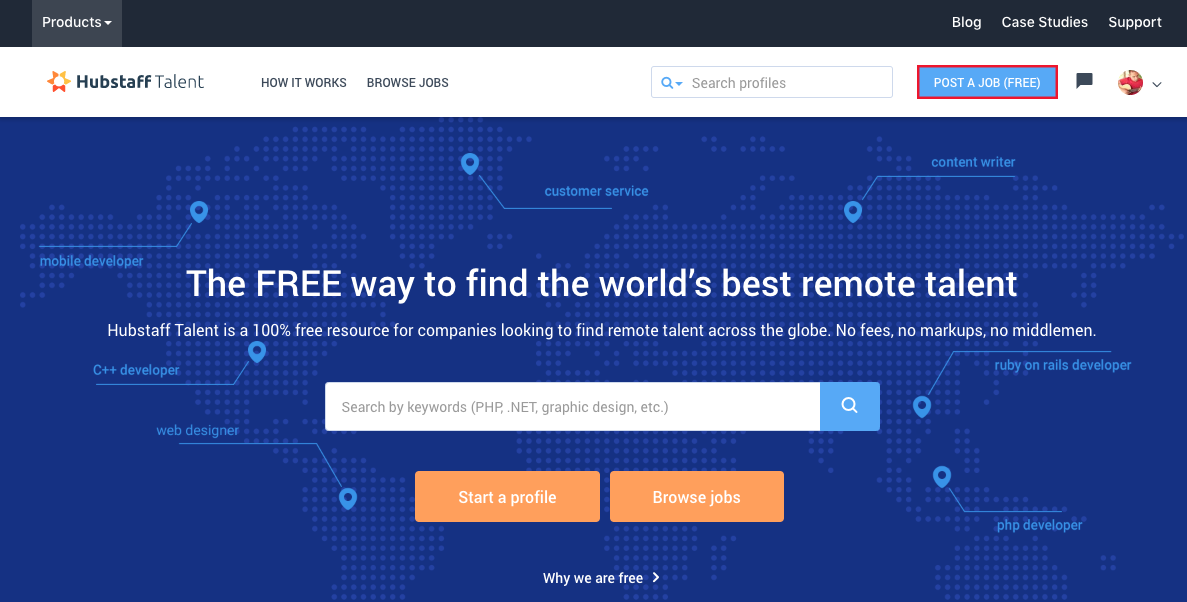 Another way to post or add a job is to go to your Jobs page by clicking on your avatar towards the top-right corner of the screen and choose "My jobs".
On the Jobs page, click on the "Post a Job (FREE)" button.
Fill in the required details (*) then hit "Post your job for 60 days (Free)"
Job title *
Job description *
Skills *
Experience level
Job type
Pay rate
Questions *
Company name *
Company website *
Company country *
Company state/region *
Company city *
A pop-up dialog should appear that the job is pending review with our Talent moderation team.
You will receive an email notification as soon as your job has been reviewed by our Talent moderation team.
Upon clicking on "View job," you'll be taken to the job page on Hubstaff Talent.