Need to track task hours on your mobile device? We've got you covered! Now you can track time on tasks on your mobile device with our iOS or Android app. Learn what you can do with our mobile app and where to download it here.
We provide integrations through third party management tools such as Trello, Asana, etc. We also provide our own in-house project management tool called Hubstaff Tasks that is currently in Beta. If you are interested in using Hubstaff tasks, click here.
Currently, when you add tasks into the third party integration they sync to Hubstaff automatically. In order to add tasks you would have to integrate Hubstaff with a third party project management tool. You can integrate with one of the many project management software that we support, add tasks on each project and assign them to your employees so they can track time against those tasks. Feel free to check our list of supported integrations. You can also follow the steps shown here to setup for tasks: https://support.hubstaff.com/setting-up-tasks/
Once you've downloaded and installed the app on your mobile device, just follow these steps to start tracking time on your assigned tasks.
Select a project containing tasks, then tap on the project to see the nested tasks. The tasks should come up right underneath the project timer.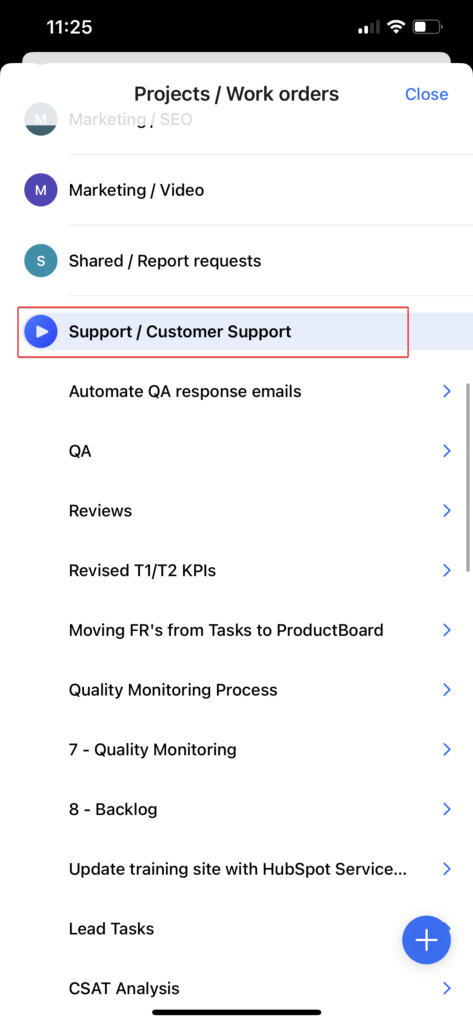 Select a task, then tap the arrow next to it and hit the play button to start tracking time..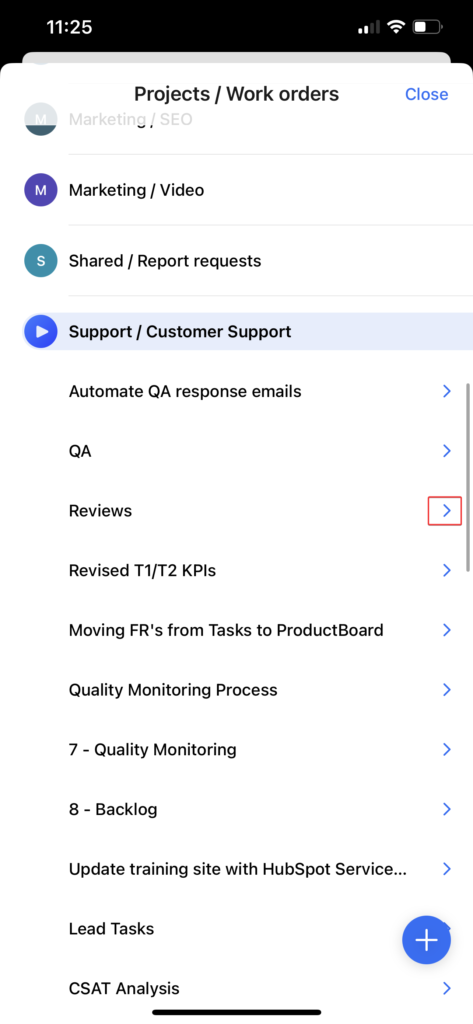 You should be able to stop the timer in the projects view by tapping the stop button towards the bottom. You should be able to see the name of the task you are tracking right underneath the timer at the top.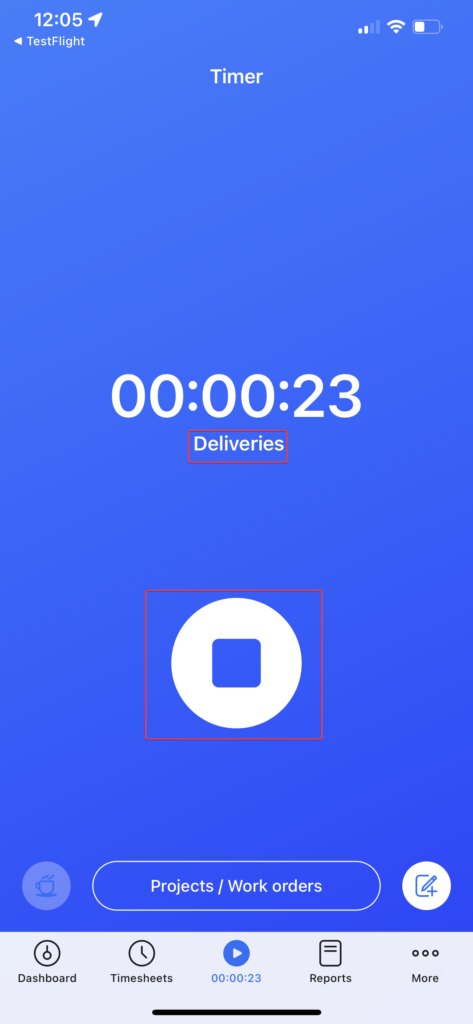 If you need to export or write your task hours back to your project management software all you need to do is access the task view (see Step 2), then tap the arrow next to a task. If your integration is connected you should be able to tap the "Complete" or "Close" button (depending on the term the PM software uses) to push the time back to your project management account.
How to setup write-back on tasks and how it works?