Hubstaff integrates with over 20 different project management platforms. A list of our available integrations can be found here. By connecting your project management platform to Hubstaff, you'll sync your projects and tasks into your Hubstaff account.
This allows you to continue to manage and monitor the workflow while having the additional information of time added from Hubstaff.
As soon as you create an integration an email will get sent your way asking you to connect the integration in your user account settings. Also, the organization owner should be able to send you an email notification reminding you to connect or link your project management account.
Click the link on the email to be redirected to your Hubstaff account and connect your project management profile.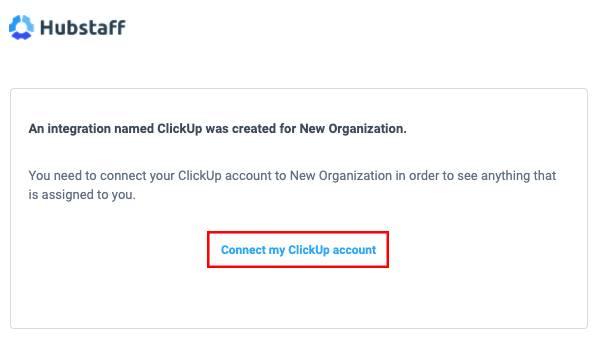 You may also access your Integration page by clicking on your avatar/name and then Integrations.
Then click the connect button to connect your project management account.
Depending on the type of integration, you should be able to either enter your API token (non-OAuth) or sign in to your account (Oauth) then be redirected to authorize access to Hubstaff, etc.
Non-OAuth
OAuth
You should be all set! The organization owner may have your time sent back to the third-party website daily or by completing/closing the tasks on the desktop client. Click here for more information on how time gets sent back to the project management tool.