Hubstaff offers a one-time payment feature which is a great option for partial or non-time related payments such as bonuses, or allowances.
To get started, navigate to Payments > Send on the sidebar.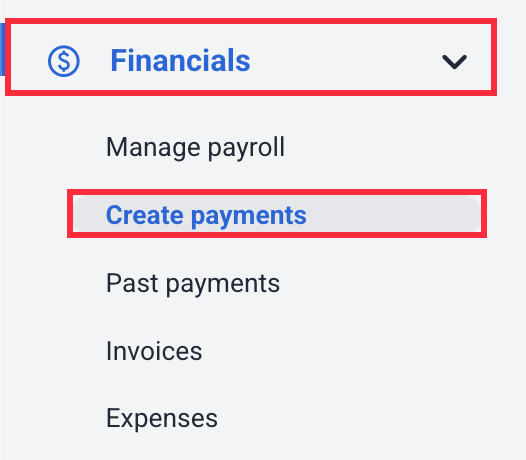 Select the One-Time Amount tab, then select the members you wish to pay. Enter the amount per member, then add a note and finally, hit Create payment.
The payment dialog will appear. Click on the Mark as paid button.
If you have connected your payroll account and the user is enabled on the payroll, you'll be taken to the Send dialog where you can choose the payment gateway. Click on Send payment to pay your employee/s.
If you don't have your payroll set up, you'll be taken to the Export dialog where you can export payments through a CSV file. This means that no actual payments will be sent through Hubstaff.
One-time payment notes will show on the Payments report.
More payment options are available here.
One-time payments are not tied to payroll or hours tracked.