Adding a client allows you to bill your customers for hours worked within your Hubstaff organization. The clients you create here will be connected directly with the invoicing feature. Please click here to read how to invoice clients.
This feature is available on Premium/Pro plans and up.
---
Table of Contents
---
Creating clients
Click on the Project management then Clients tab on the left sidebar and then select Add client.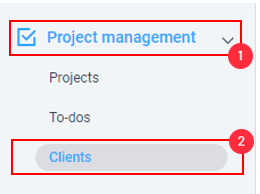 You can add the information of the client on the following tabs.
A. GENERAL tab houses the client's Name and the Address.
B. CONTACT INFO tab houses the client's Phone number and Email address/ addresses.
C. PROJECT tab houses the client's associated projects.
D. BUDGET tab is an optional field you can associate a budget for the client. You also have the option to add non-billable time by enabling that setting.
E. INVOICING tab you can add the notes shown on invoices, and your Net Terms (toggle the switch on Net Terms if you have these details defined on the organization settings and then hit Save.
OPTIONAL: To set up recurring invoices, click Custom under the Auto invoicing section to enable recurring invoices, then fill in the following information: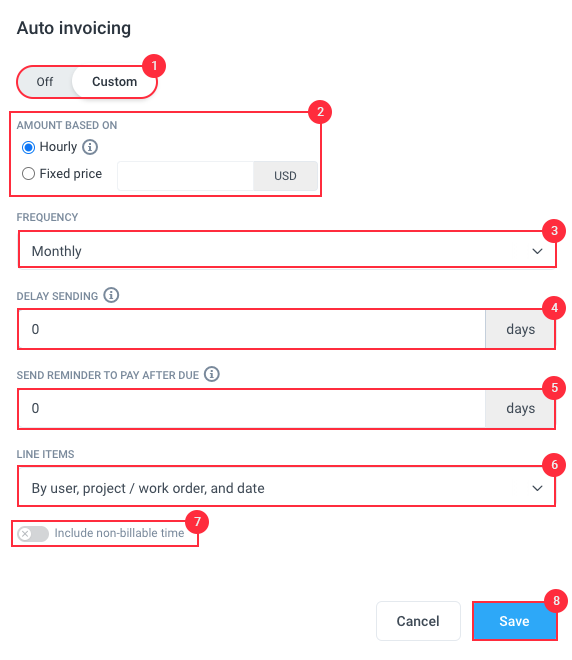 Amount based on – bill clients based on the hourly bill rates, or a fixed price every automatic interval.
Frequency – select the intervals the invoice will be sent. Invoices can be sent monthly, weekly, and bi-weekly.
Delay sending – add a specific delay to your automatic invoices.
Send reminder to pay after due – this sends an email reminder to clients when an invoice has not been settled after a specific number of days.
Line items – define the line item format.
Include non-billable time – this includes all non-billable times logged to projects associated with a client.
---
Searching clients
To look for clients, type your keyword on the client search bar located on top of the page.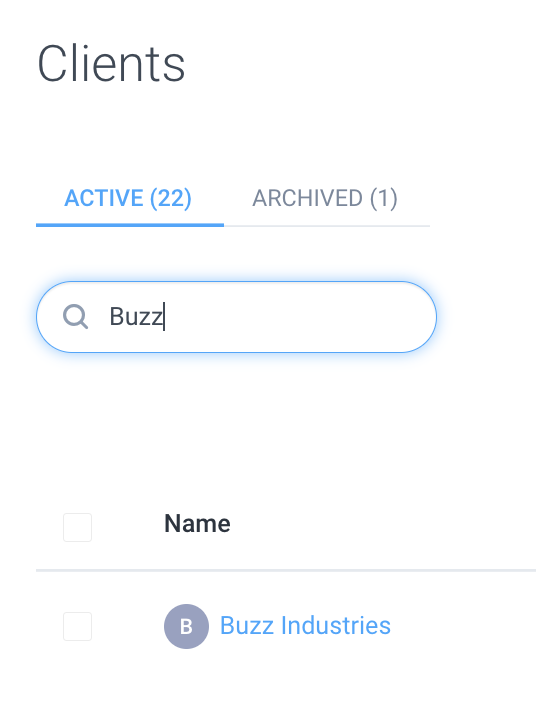 ---
Editing Clients
Navigate to Project management then Clients on the sidebar menu.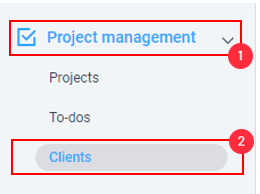 Next to the client name, click on Actions > Edit client to modify your client settings.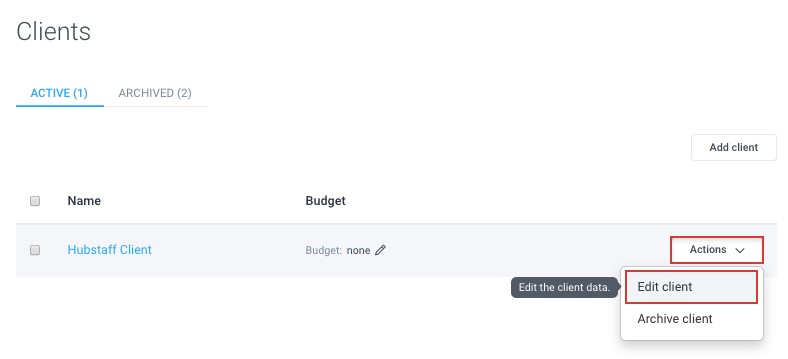 ---
Archiving clients
Navigate to Project management then Clients on the sidebar menu.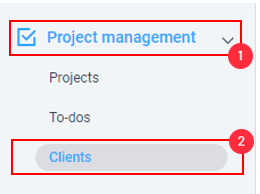 Next to the Client name, click on Actions > Archive client to remove the client from the current client list. Note that when a client is archived, their information is not deleted or removed and you can restore the client any time.