Adding a client allows you to bill your customers for hours worked within your Hubstaff organization. The clients you create here will be connected directly with the invoicing feature. Please click here to read how to invoice clients.
Table of Contents
Creating Clients
Click on the Clients tab on the left sidebar and then select Add client.
Enter their name, email address, physical address, and the projects that are associated with them. You can also add the notes shown on invoices, and your Net Terms (toggle the switch on Net Terms if you have these details defined on the organization settings) and then hit Save.

Editing Clients
Next to the client name, click on Actions -> Edit client to modify your client settings.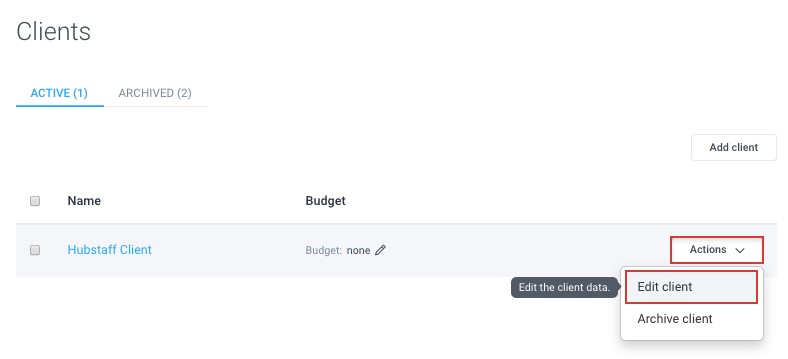 Archiving Clients
Next to the Client name, click on Actions -> Archive client to remove the client from the current client list. Note that when a client is archived, their information is not deleted or removed and you can restore the client any time.