The App & URL tracking feature allows you to effectively monitor your team by providing you information about how much time is being spent on a particular application and URL while employees track time.
This is an optional feature, so the data is turned OFF by default, and you will need to turn it ON for your team in the organization settings.
Java apps do not always detect as the correct application but do always get seen as "something" Java (i.e. Netbeans showing up as Android SDK manager on the list of apps in Hubstaff).
macOS Catalina (10.15) and above require security permissions to be enabled before Hubstaff can record URLs and/or track time. Go to
System Preferences > Security and Privacy > Automation
and ensure the browser you are using is checked.
Only Hubstaff for Desktop timer apps can track apps and URLs. You may find the comparison of our apps
here
.
To enable App & URL tracking, follow the steps below:
Click on Settings & Policies in the sidebar menu then select Features from the drop-down menu.
Under the Activity menu, select Track apps & URLs and change the default selection to Apps & URLs.
(You can also have different settings for Apps & URL tracking for team members)

Also ensure you've selected the correct organization, visible in the top right corner of the screen.
Once you've applied the above settings, you can select Activity on the side menu and choose Apps or URLs to get the required information about your team's activity.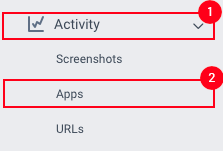 Here is an example of App Data, where Sessions show the number of times the app was actuated/focused: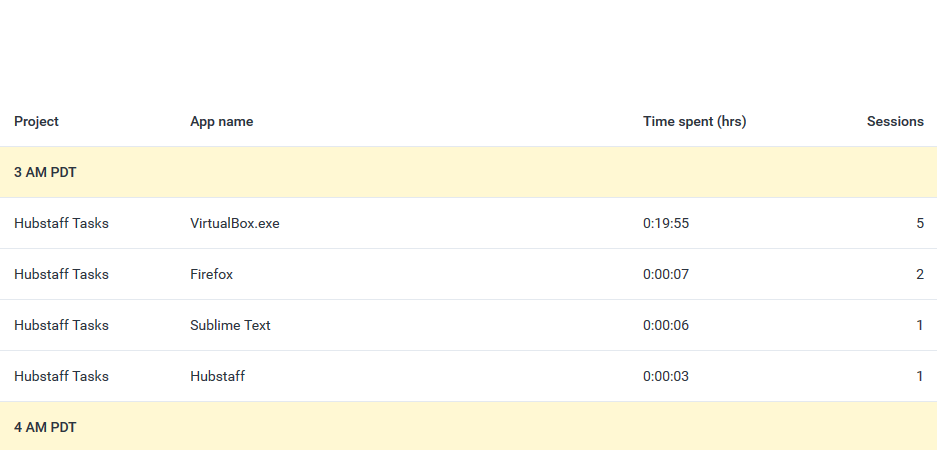 Here is an example of URL Data: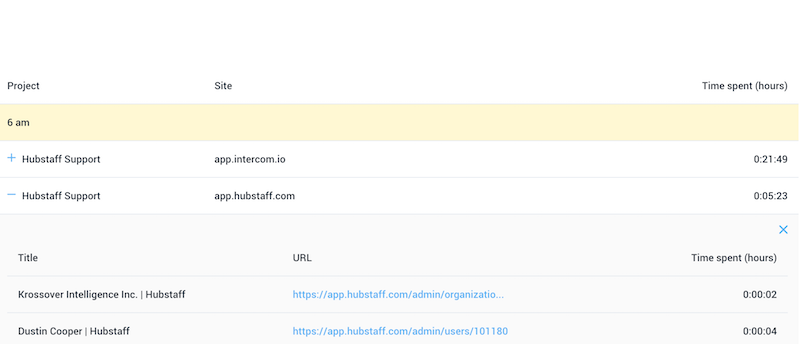 With these steps, you are ready to create incredible reports that shall allow you to monitor your team members effectively while enabling them to improve productivity and understand exactly how much time is being spent during the day on the Apps & URLs.
List of supported web browsers:
Chrome – with the only exception being if it's running on Windows 7 OS, which doesn't support URL tracking.
Firefox
Microsoft Edge
Internet Explorer
Safari
Unsupported:
Opera
Chrome Canary
Chrome for Windows 7
For macOS users, URL/App tracking is ONLY supported on OS X 10.7 or later.
URL/App tracking is not supported in the Chrome App or Extension.