What are the differences?
Hubstaff's data retention periods differ between Detailed Activity (1 month for free plans, and 6 months for paid plans) and Daily Activity (3 years for all plan types).
To learn more about Hubstaff's Data Retention Policy, click here.
---
Detailed Activity
Detailed activity refers to the data you find in your Hubstaff account under the Activity and Timesheets sections.
This includes:
Screenshots
Activity levels
Team payments
Amounts owed
This means that you have 1 month (free plans) and 6 months (paid plans) to:
View hour by hour detail
Edit time
Make team payments
---
Daily Activity
Daily activity in contrast to detailed activity, refers to your team's daily time worked (rather than hour by hour detail). You can view Daily activity under Reports
The Reports section shows the combination of Daily Activities and Detailed Activities.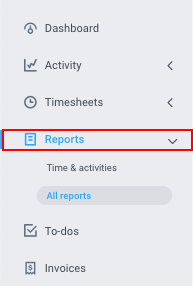 You'll be able to view your team's daily activity on any given day for the past 3 years. This data cannot be modified in any way.