Hubstaff's Team Onboarding dialog makes it easier for organization owners and managers to monitor their team's onboarding status.
The dialog allows owners/managers to check which users have created a Hubstaff account, downloaded the app, tracked time, and also sends reminders to users to complete setting up their account.
You'll now have full transparency into seeing what your users have and have not completed during onboarding and what is preventing them from using Hubstaff correctly.

Overview of the Team onboarding dialog.
To access the onboarding dialog, navigate to People > Members on the sidebar menu.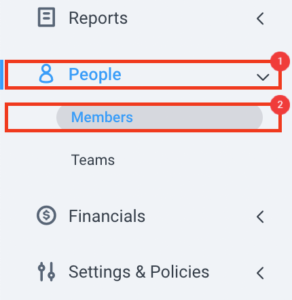 Click on the Onboarding status button.
The team onboarding status popup will appear, which will have the following columns, and checkmarks will appear under the column next to the member name if they have completed the step.