Print or Export Payments to PDF
Question:
Can I export payments to PDF so that I can make a physical copy/print the payments I've sent?
Answer:
To export your payments as PDF and then print them, you may follow the steps below:
You can view a list of your past payments by clicking on Financials on the sidebar, then on Past payments. There, you will see a list of the payments you have created for the selected date range. Next to the payment you wish to print, click on Actions and then View.
On the past payment detail page, you will see the full details of the payment, as well as the option to print:

If you are using Firefox or Internet Explorer, choose Microsoft XPS Document Writer – this will output the payment in an XPS file: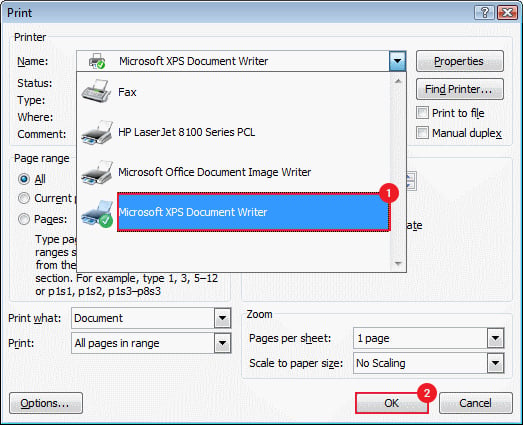 An XPS file is very similar to a PDF, but you can easily convert the file to PDF through a site that converts XPS files to PDF.
If you are using Chrome, you can simply select the option to save the file as a PDF on the print dialog: