For each time a user has added or edited time, they can be required to provide a reason before saving their time entries. To find out what reasons each user provided for the time change, follow the steps below:
To be able to manually add/edit time entries, the
Modify time
setting should be enabled.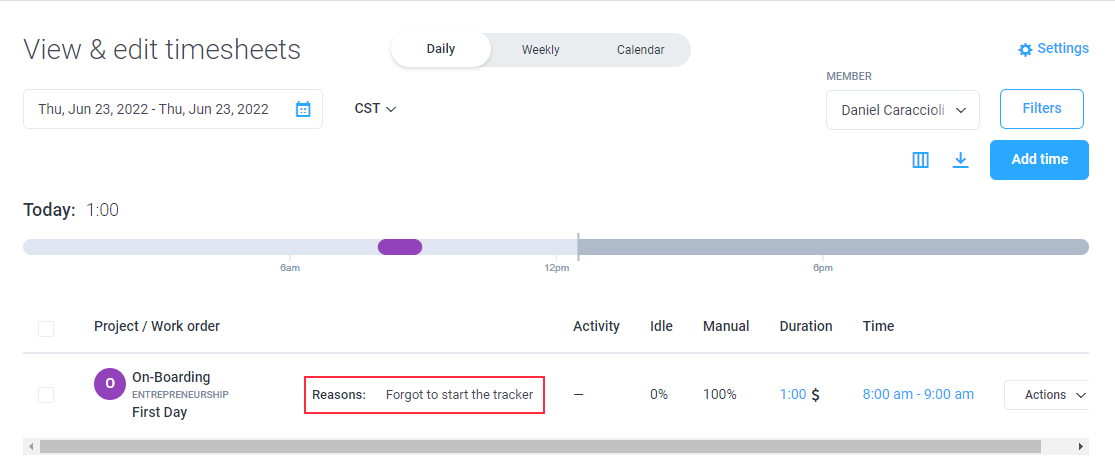 There are two ways with which you can view the reason why a user had made manual changes to their timesheets.
Click on the section below to navigate to the specific section where you can view the data:
---
Timesheets
To view the manual time reasons, click Timesheets >View & edit.
You will be able to see manual time reasons labeled Reasons as seen below with the note next to it.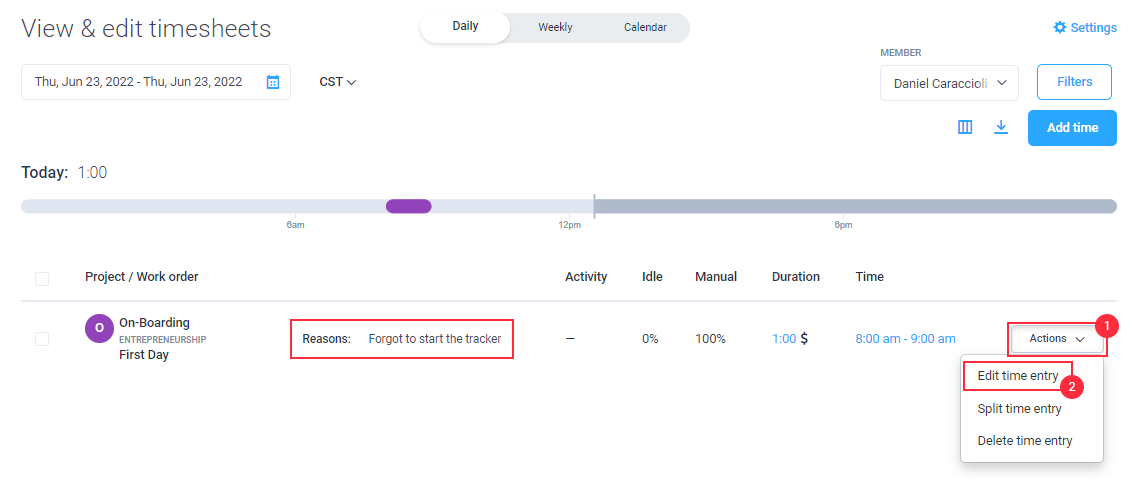 Manual time reasons can't be edited after they have been entered on the
Timesheets
page, but you should be able to include additional reasons. Simply click the
Edit button under the Actions column
, adjust the time if necessary, and include a new reason.
---
Manual edit report
Click Reports on the left menu and click on All reports and then click on Manual time edits.

Select the date range on the calendar and then apply the necessary filters (this report can be filtered by team member, project, to-do, or actions). Each row of data represents an alteration made by each user. The Action column will show what action was performed (add/edit/delete) and the Reason column will show the reason the user provided for the change.