---
What if there was a place where you can write simple to-do lists in Hubstaff Tasks to organize your day to day tasks? Luckily, we've built this feature called My Stuff, where you can note down and organize to-dos that are separate from your regular tasks so you have quick reminders of what you need to accomplish daily.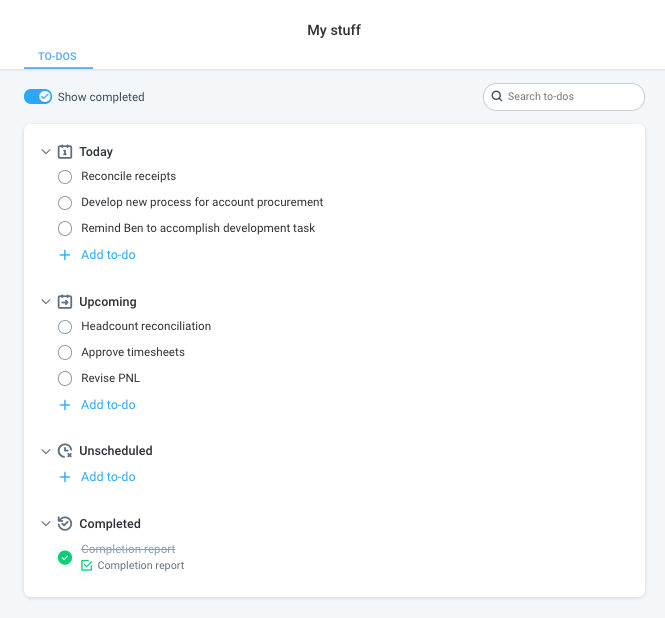 To access the My Stuff page, navigate to your sidebar.
The
My Stuff
page will display the same to-dos on the
To-dos
page.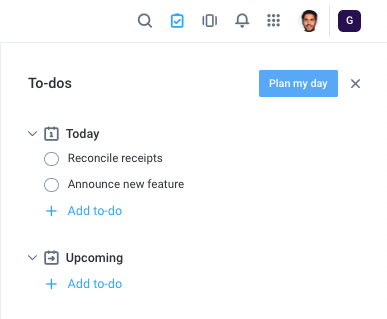 ---
Table of Contents
---
Adding new to-dos
To add a new to-do, click on Add to-do.
Type in your to-do then hit Enter to commit your changes.
---
Adding existing tasks to the "My Stuff" page
To add tasks to the My Stuff view, open any task, then click on the To-dos icon. Choosing the Today option will add the task to the today list, and choosing any other option will add the task to the Upcoming list.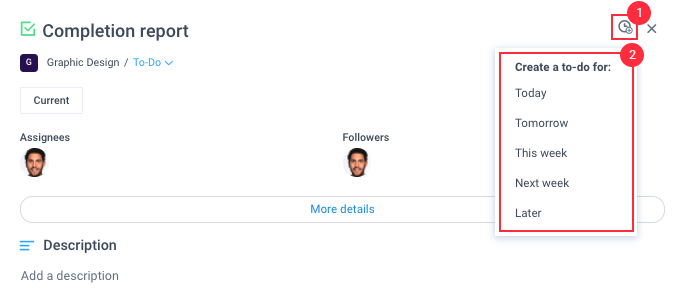 This is how the new task will appear on the list:
---
Marking to-dos as completed
You can mark to-dos as completed to remove them from the view.
Marking a task as completed on the My Stuff view does not mark the task as completed, it simply removes the to-do associated with the task from the view.
To mark a to-do as completed in the view, click on the checkbox next to the to-do name.

After placing a checkmark, the task will be added to the Completed list.

---
Removing to-dos
To delete a to-do, hover over the to-do you'd like to remove, then click the Trash icon.

Confirm the deletion by clicking on the Remove button.
---
Rescheduling to-dos
On the My Stuff view, you can change whether the to-do should be done today or in the upcoming days.
To change priority, click on the clock icon next to the task name, then choose from any of the options on the drop-down list.