Windows Desktop Client: Install and Sign In
Download Hubstaff for Windows Here

After downloading the installer, run it, then go through the standard installation steps.
After installing, it will prompt you to sign in. Enter your Hubstaff account's email address and password.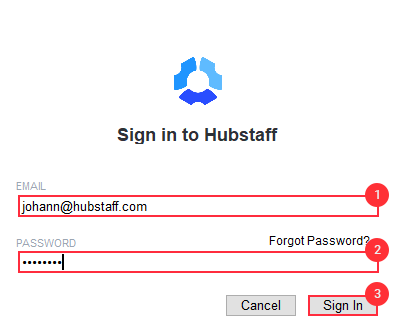 Upon signing in, the app will display all of the projects you're assigned to. Just click on a project, or a task under that project then hit the play button to begin tracking time.