Data Collection Consent for Desktop Applications
With Hubstaff's data collection consent feature, you are always in control of what information our desktop time tracking apps collect.  Once you've provided your consent – you'll be able to record time.
The data collection pop-up appears when you start the application. It also lets you know what type of data your organization records while time tracking. Choosing the Deny option will disable the play button on the app. On the other hand, choosing Allow will let you start tracking time.
The pop-up contains a list of enabled activity recording features. This includes the following:
Screenshots
Mouse and keyboard activity
Apps used
URLs visited
To learn more about what the app can track on your machine, click here. Please contact the organization owner in case you wish for a feature to be disabled.
---
Enable or disable data collection features on the desktop app
To enable and disable activity tracking features on the desktop app, follow these steps:
First, navigate to the options menu on the desktop app, then select Preferences.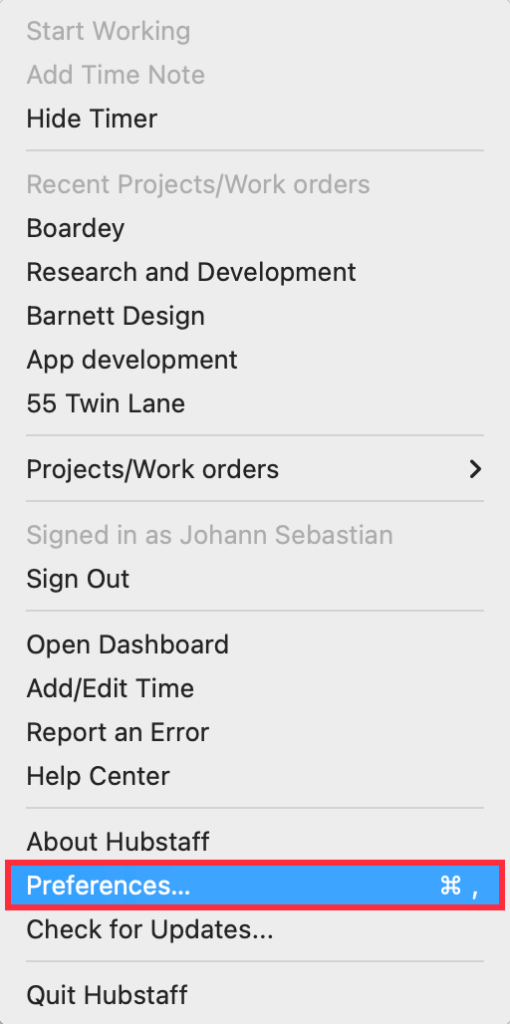 Click on the Data Collection tab then choose which data types allowed.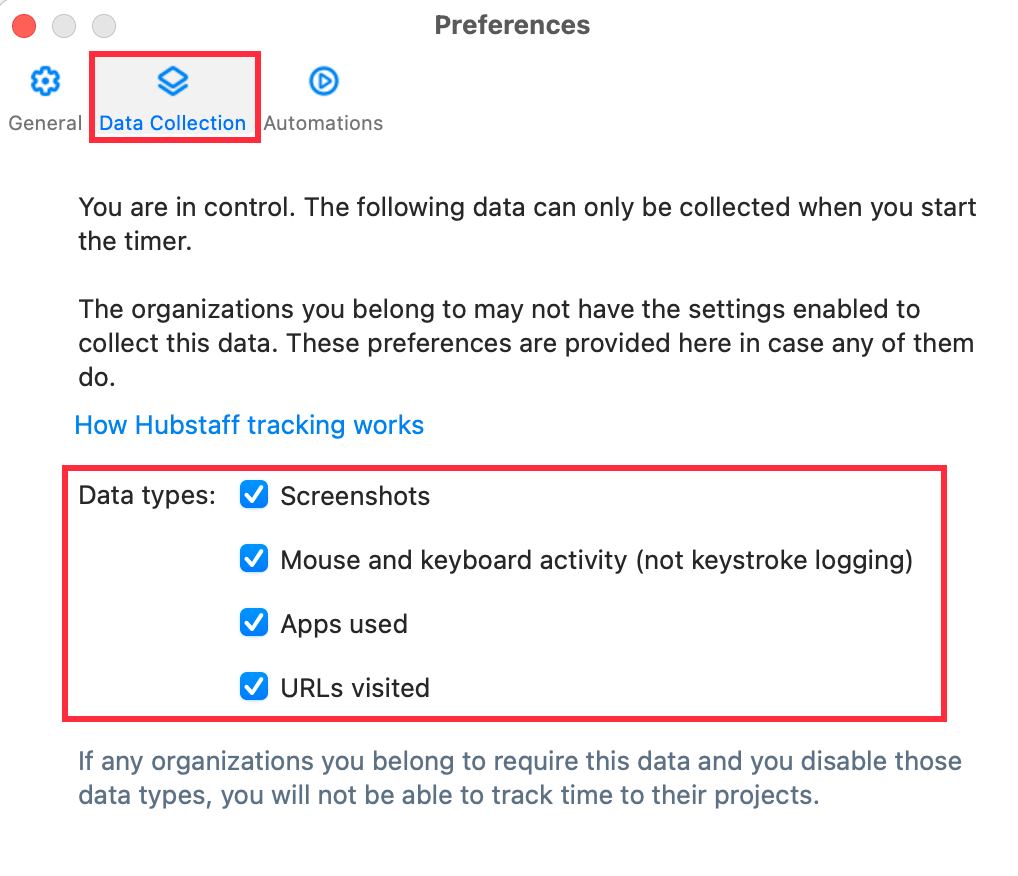 To learn more about Hubstaff's Privacy Policy, click here.