Every time you work on a project or a task and have Hubstaff's app timer running, screenshots will be recorded, unless the organization setting is disabled.
The number of screenshots taken depends on the organization settings (the app is able to record 1-3 screenshots every 10-minutes, or you can turn off screenshots if you prefer).
Screenshots are then uploaded to Hubstaff's servers which you can access by clicking on the Activity tab on your sidebar then click Screenshots.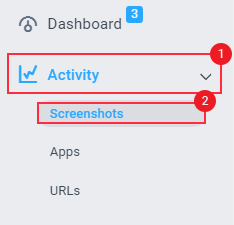 When the screenshot notification setting is enabled on the desktop application, a pop-up will show every time it captures your screen, depending on your app's preferences setting.
Below are images of what the screenshots notification looks like in different operating systems:
Windows
Mac

Linux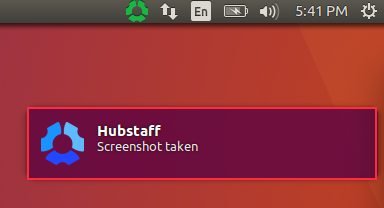 To enable screenshot notifications, please check this support article: How to turn screenshot notifications ON.
The Hubstaff desktop application 1.5.15 build for Windows, Mac, and Linux has the screenshot notification setting turned on by default.