How to create a list in a project in Hubstaff Tasks
Creating a list in your Hubstaff Tasks project allows you to add tasks to the project and organize them.
Creating a list also allows you to add workflows to your projects.
You can create a new list in your Hubstaff Task project by following the steps below:
Click the Create list button.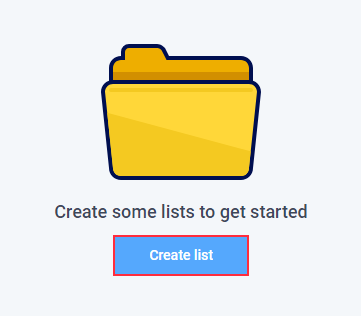 If you've already added lists to your project and are wanting to add a new list, scroll right on your screen inside your project until you see Add a new list.


Enter the name of your new list and click Save.