Connect your PayPal account
This guide shows users how to connect their PayPal account to receive payments via PayPal. If you are an organization owner looking to add a PayPal account to send payments, read this guide.
To add your PayPal payment account, click on your avatar located on the top-right corner of the web dashboard, then select Payment accounts.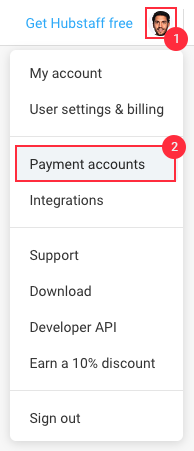 Click on the Add an account button, then click the Set up button next to PayPal.


If your employer has already added you to their Payroll, you will see the payment account they have set for you. Click the edit button if you'd like to change your PayPal email ID.


Enter your updated information and then click Save: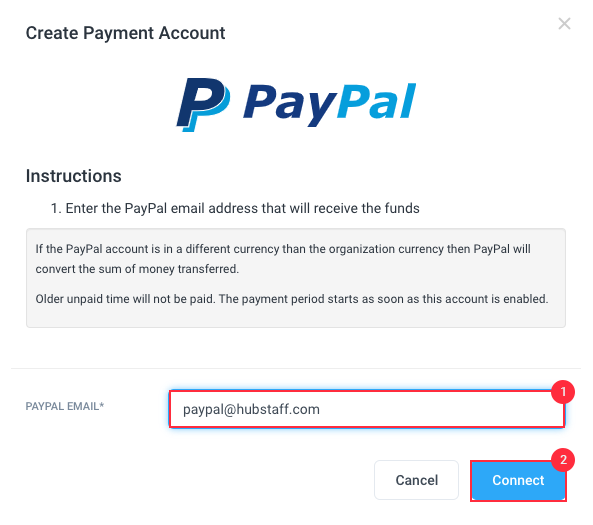 Once you have completed those steps, you will be all set. You will be eligible to receive payments from your employer via PayPal.