Available on Enterprise plans.
You can now configure and enable single sign-on for your Hubstaff organization so users can authenticate using their company accounts.
Single sign-on works with popular identity providers such as Azure, ADFS, Okta, OneLogin, Google Workspace, and Office 365 to provide an additional layer of access security for you and your team.
You can activate SSO for your Hubstaff account by following this two-step process.
---
Table of contents:
---
Enable single sign-on for your organization
To enable SSO, first, you'll need to configure the single sign-on on the settings page. To do this, navigate to Settings > General > Security & Login > Single Sign-on. Toggle the switch to turn the feature on.
---
Submitting SSO requirements
After enabling SSO within your Hubstaff organization, you'll need to submit an email request to support@hubstaff.com to activate SSO.
Please attach your IdP SAML metadata file (typically named metadata.xml) to the message. Click here to view a sample metadata file. The email request should contain the Entity ID, SSO URL, and Full certificate.
Below are guides on how to get SAML/XML data per platform:
---
Login using SSO
Once single sign-on is enabled in your organization, users will be able to sign in with SSO.
Dashboard
To sign in to your account using SSO, click on Log in with SSO.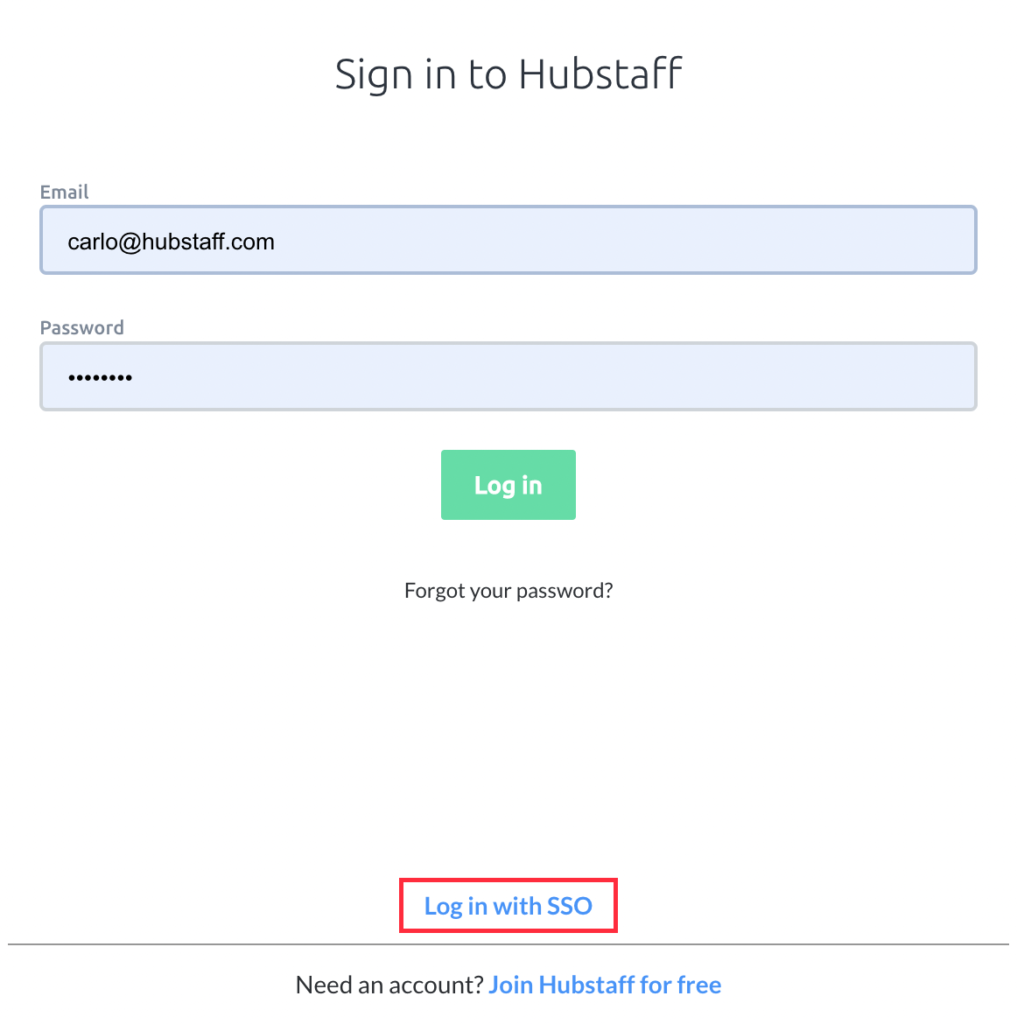 Next, enter your email address, then click Log in.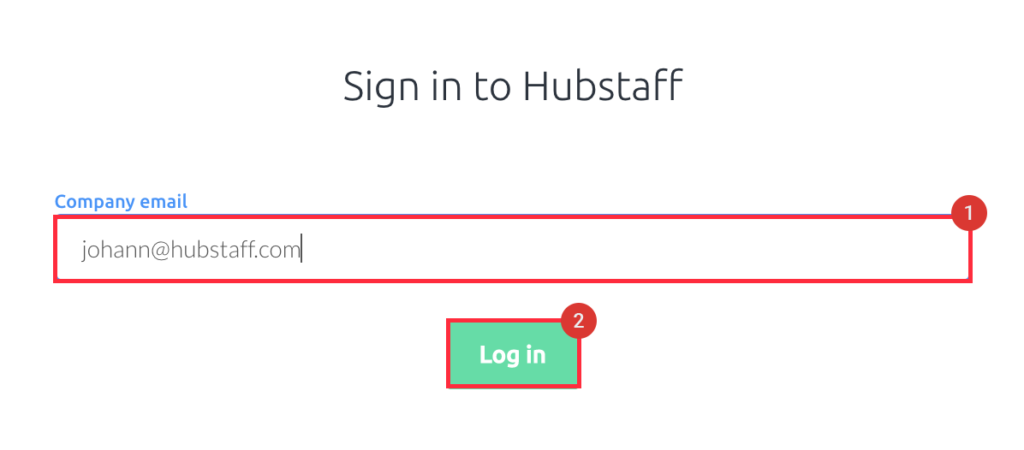 Applications
When SSO is enabled, you will be redirected to the web login page upon clicking Log into your account.

Next, click Continue login to complete the authentication process.