Do you have custom reports that you need to access quickly? Use our saved filters option to store a predetermined set of filters that can be applied to your reports.
---
Table of contents
---
How to save a custom filter
Navigate to the Reports section from your web dashboard then select the report you wish to review.

The Saved filters feature supports the following reports:
General reports (Time & activity, Weekly report, Expenses, etc.)
Payment reports
Budgets and limits reports
Time off reports
Schedule reports
Click on the Filters button to reveal the filters pane.

Specific clients, projects, members, and to-dos can be included in your customized report.
Click in the relevant field, and choose an item from the drop-down list.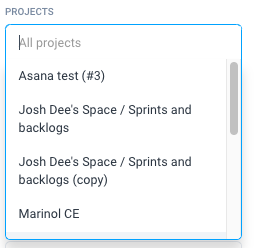 You can also type the member, project, client, or to-do name to quickly find it.
Once all filters are selected that you wish to apply to the report, press Save Filters to store it for next time.
A pop-up box will appear allowing you to enter a name for the filter, and a description.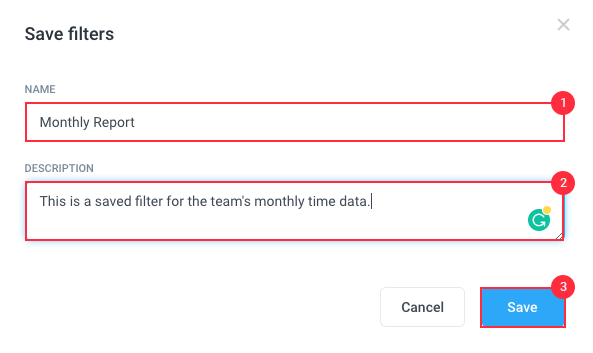 Your filter will now be saved. It will appear under the Saved Filters tab for easy access, as per below.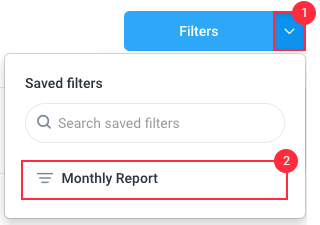 ---
How to apply a saved filter to a report
To apply a saved filter to a report first, click on the arrow beside the filters button.

Click on the relevant filter from the drop-down list to select it. You can also type the name of the filter in the search field to quickly find it.

---

How to delete a custom filter

On the reports page, click Filters

Next, click on the Saved filters tab.

Finally, click the trash icon next to the name of the saved filter you wish to remove.