Now you can import your projects to Hubstaff via .CSV, .XLS, or .XLSX making it easier to bulk upload your project list into your Hubstaff organization. To do this, follow these steps:
Firstly, navigate to Project management > Projects.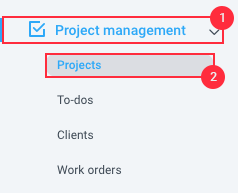 On the projects page, click on the Import projects button.

On the dialog box, click on Download the template here to see the specific format prior to uploading your CSV file.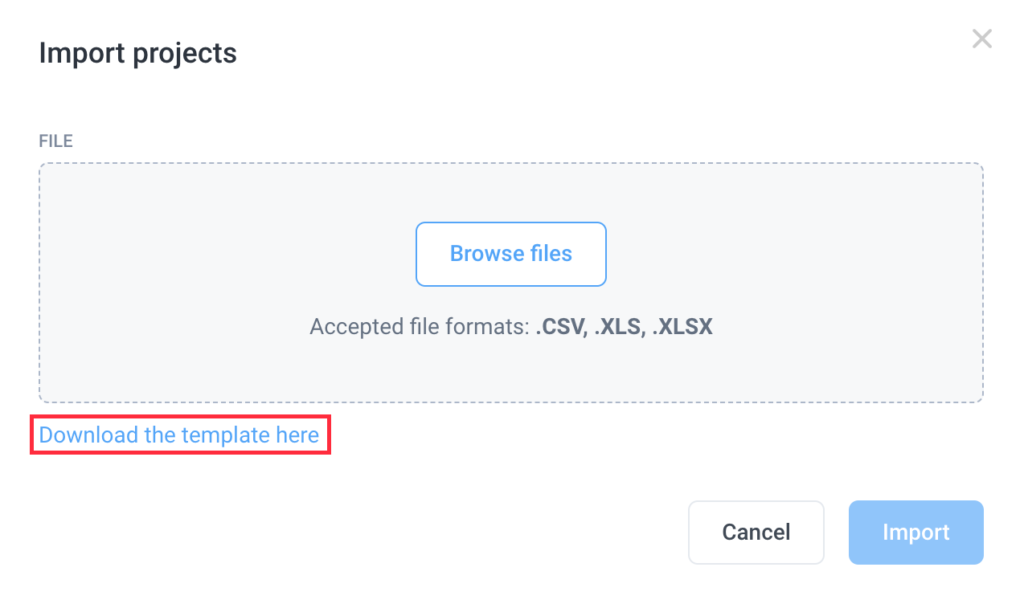 Open the CSV file. The file will include these rows and columns:
Project name
Billable – Yes or No
Record activity? – Yes or No
| Name | Billable? (Yes/No) | Record activity? (Yes/No) |
| --- | --- | --- |
| EXAMPLE NAME 1 – REMOVE OR CHANGE | Yes | Yes |
| EXAMPLE NAME 2 – REMOVE OR CHANGE | Yes | No |
| EXAMPLE NAME 3 – REMOVE OR CHANGE | No | No |
Replace the data with your projects and settings then save the CSV file.
Go back to the Import projects dialog, then click on Browse files, or drag the CSV you just saved to the dialog box.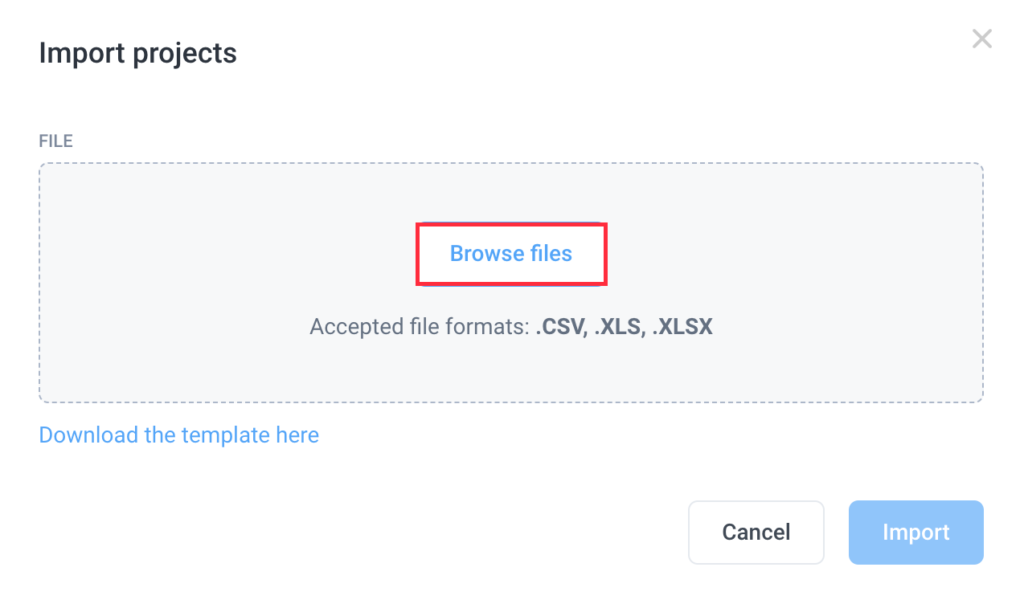 After successfully uploading the CSV file, click Import.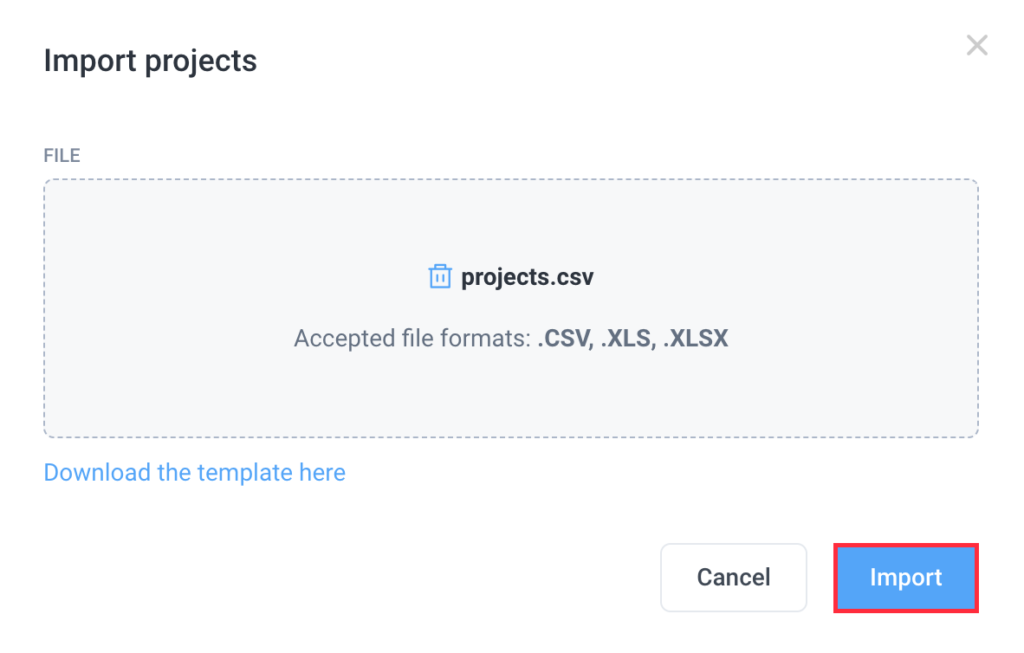 Finally, you'll receive a notification that the file is being processed and you will get an email when ready.
This process usually takes a minute, but may increase depending on the number of projects you're attempting to import. Below is a sample email upon completion of the import.