Trello Time Tracking Setup
If you are switching from Trello to Hubstaff Tasks, or if you would like to use both to manage projects and tasks, you can import your Trello boards and cards into Hubstaff Tasks.
To do that you would first want to go to the organization in Hubstaff Tasks and click on it, then select "IMPORTS".

You will see "TRELLO" listed as an option for importing, select it.

You will then be given the option to name the import, this is important if you will be importing from several Trello accounts/teams and want to be able to tell them apart. Click "Next" when ready.

If you are already logged in to Trello, you will be asked to given permission for the connection. If you are not logged in, you will be asked to log in before the connection can be made. When ready, click "Allow".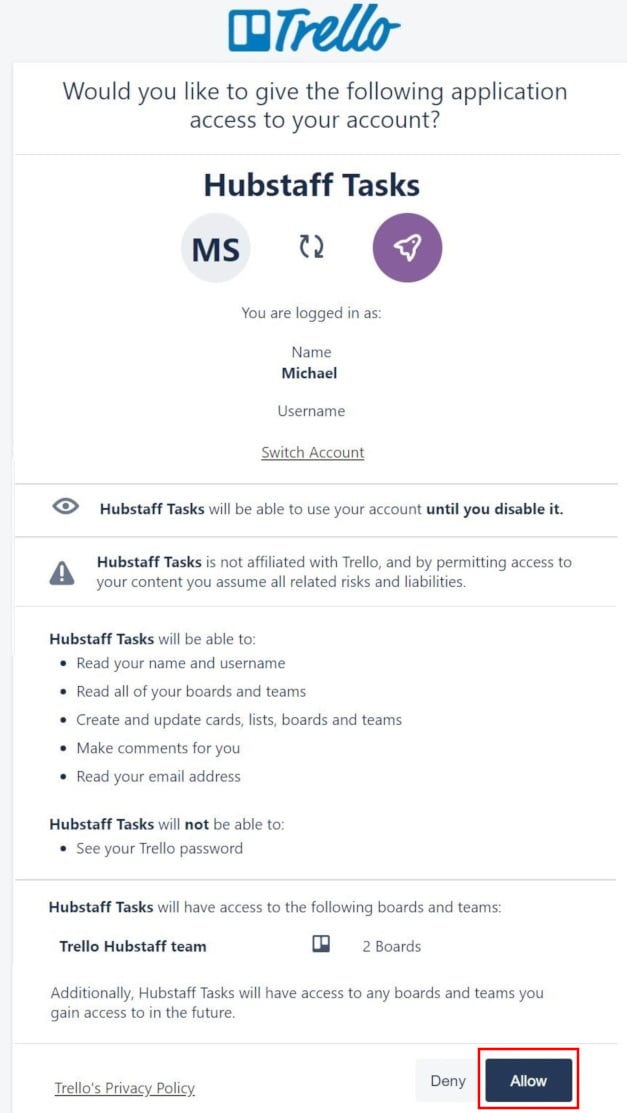 Now you will be asked to select which team in Trello will be used for the import. Only 1 team can be selected for any import job, so if you have multiple teams you want to import you will need to do this process again for each team. Click "Next" when you have selected.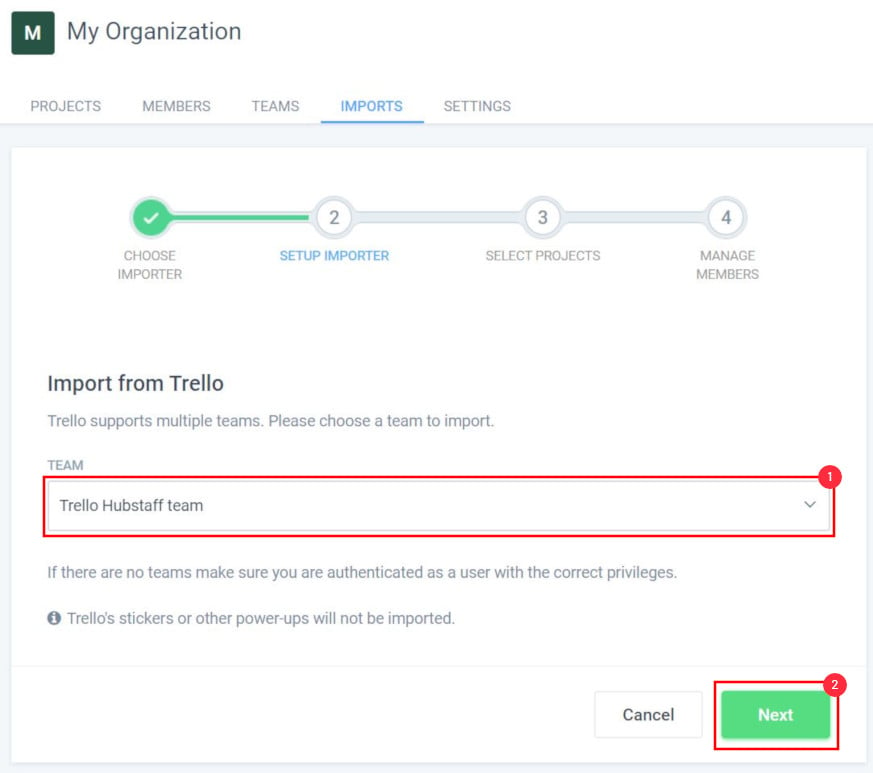 Now you can pick which boards you would like to be imported. Ensure each board has a check by it if you want it to be imported and then click "Start importing".

On the next page you will see a list of imported members from Trello. You can manage them on this page using the "Actions" drop down menu. If no actions are required, click "Finish".

You will know that your import is finished and successful when you see it listed in the "IMPORTS" area with the word "Done" under the status.

You should see the board imported and showing as a project in the organization.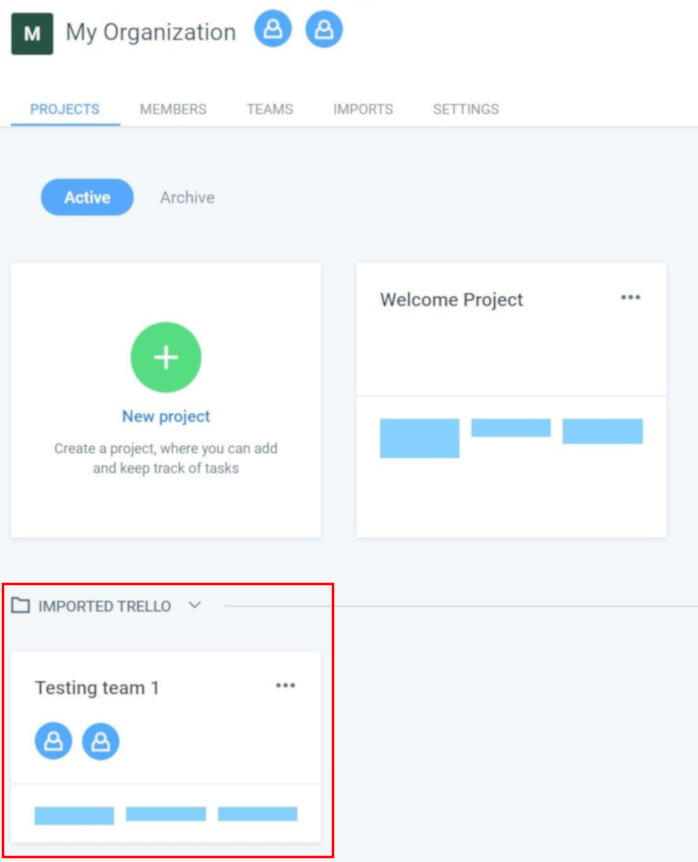 Opening the project you will see the board's lists, cards, and assignees.