In Hubstaff you can export or download your timesheet data in PDF and CSV format. Downloading hard copies is very beneficial in storing or replicating data.

Go to the Timesheets on the left sidebar, then choose View & edit.
Choose the view that you want Daily or Weekly.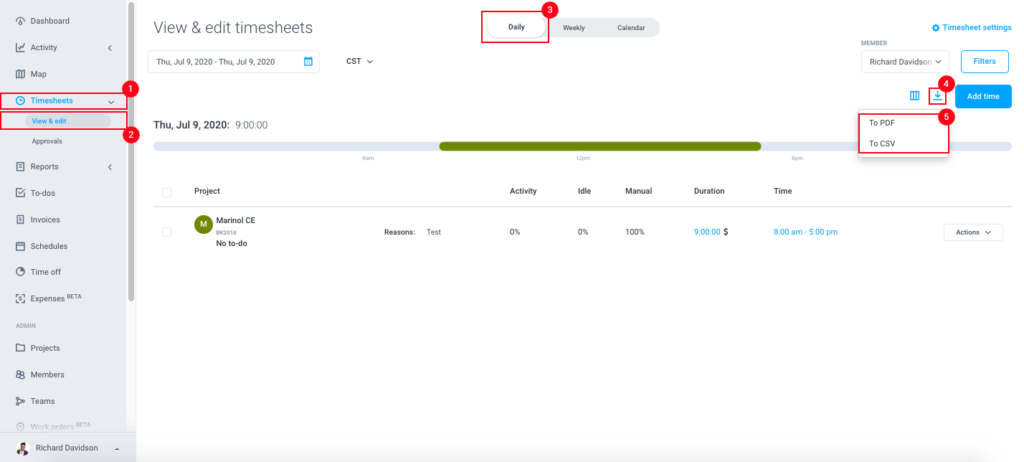 Weekly view- this view shows the entire week's working hours.