You can choose who can view your agency profiles by setting your agency visibility. You can choose from Everyone, Only Logged in users, or Only Me.
Everyone – If you choose this, all users will be able to see your agency on the search results including those who doesn't have an account in Hubstaff Talent.
Only logged in users –  Only those users logged in to their accounts will be able to view your agency and will see it on the search results on Hubstaff Talent.
Only Me – This will make your agency private and will not show up on any search results in Hubstaff Talent.
To change this setting, click on your avatar on the top right side of the page and choose Agencies.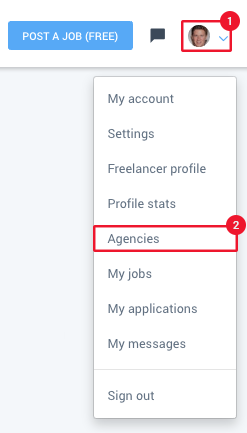 On your agencies page, click on the Edit button on the agency you wanted to change the setting.

Once you are on the edit page, look for the Agency Visibility section and save the changes you just made to your agency.