Adding freelancer profiles to an agency is easy! To add a freelancer profile to your agency, please follow these steps:
To add a freelancer profile to an agency, click on your avatar on the top right corner of the screen, then click "Agencies."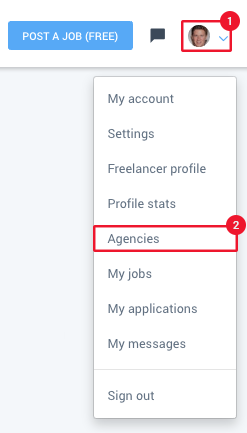 Next, click on the "Members" button of the agency you want to add the profile to.
Once you're on the agency's members page, you can add a freelancer profile by clicking on the "Add Profile" button on the top of the page.

A window will pop-up and you'll be able to add the details for the freelancer profile you want to add to your agency.
You can also access the members page and mange your profiles by viewing the agency (you must be singed in to see the admin buttons at the top).
Agency created profiles are not associated with any freelancer profiles or Hubstaff Talent accounts. Those are simply profiles added to the agency by the owner. Alternatively you can invite a person to become part of your agency as opposed to creating a profile for them.
The skills you add to each freelancer profile will be added to your agency profile.