User disabled on the integration page
Question:
On the integration page, I have linked users. There is a Disabled label next to one of them. How can I fix this?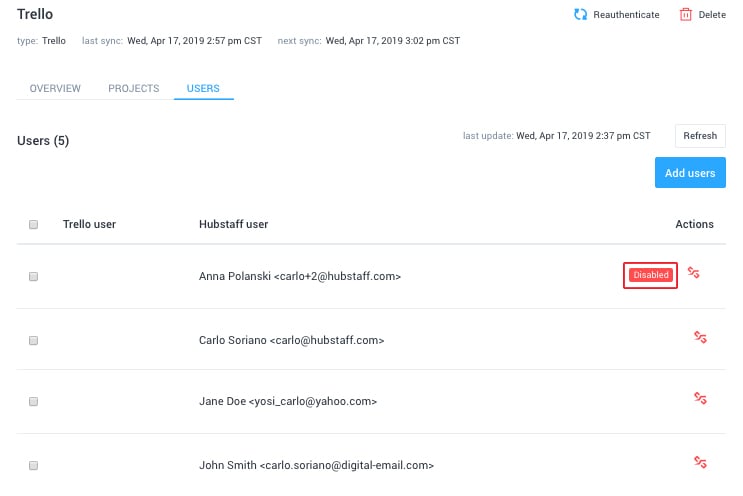 Answer:
When you see the Disabled label, that means that one of your users just needs to reauthenticate their account. They will receive an email telling them to do this, and also see a banner in their Hubstaff account.
To reauthenticate, the user can log into their Hubstaff account and click on their avatar on the bottom left corner on their account, then click on "Integrations".
Last, click the Connect button to enable the user: