Workflows are a great way to assign progress statuses to a task by moving a task through lists within your project. In case you wish to remove existing workflows, please follow these steps:
Go to the project where your lists are located.
On your project page, you can see the list you have and from there click on the more options icon to access the "List settings":

Under Workflow, next to the name of a workflow action, click on the trash icon, then confirm by clicking on the Remove button: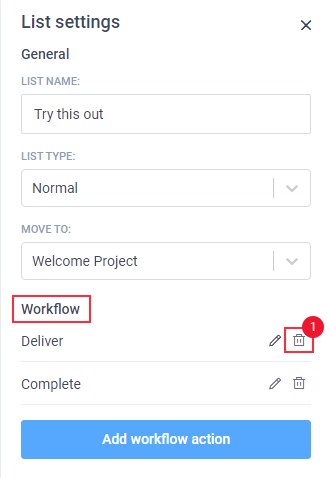 Click the Remove button to confirm.