How to create a copy of a project
The duplicate project feature allows you to create a copy of an existing project. This feature is useful when your organization's workflow includes repeating projects and tasks/to-dos.
This feature also provides you the ability to choose which items to include on the copy of the project, namely:
Tasks (To-dos)
(Descriptions, Assignees, Checklists, Due Dates, Labels, Followers, and Completed Tasks)
Project Members
Workflow settings
Only organization owners and managers have access to this feature.
Click on the three horizontal lines next to the project you want to copy, and then click the Duplicate Project button:

You will be presented with options for the information you would like copied over to the new project. You can name the project, assign it to a folder, and choose if you want to include the Tasks, project members, and workflow settings. When you are ready, click the Create button.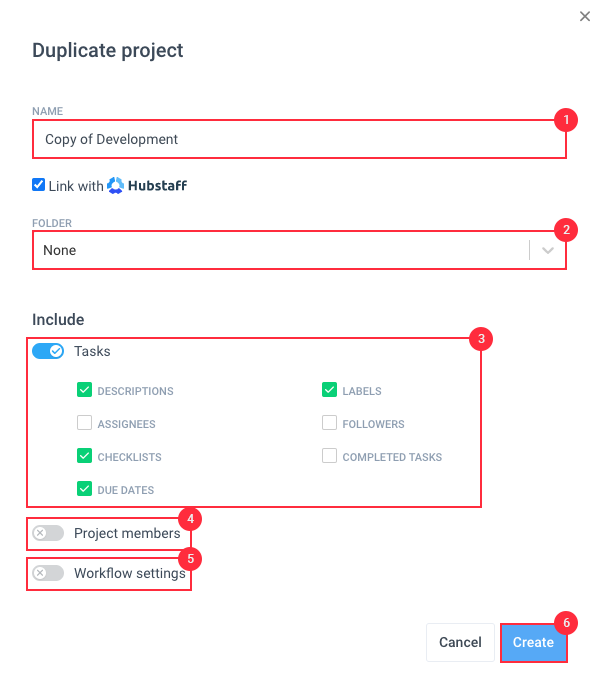 You'll receive a pop-up notifying you that the project has been duplicated.


The project will be duplicated.