Clients can pay invoices directly to your Paypal account with Hubstaff's invoicing system.
Invoices are available on Premium/Pro plans and up.
When the settings are configured, a PayPal payment button will appear on your client's invoices when they are sent via email. If your clients use this button to make a payment, the invoice will be automatically marked as paid within your Hubstaff account.
To learn how to set up invoices to be payable via Paypal, please see our guides below.
---
Configuring Hubstaff Invoices for PayPal payments
Click on Settings & Policies from the main navigation menu, and select Features then click on Invoices.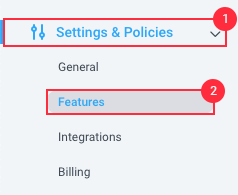 Scroll down to the bottom of the page. In the Payment button field, enter your business's PayPal email and click Save. You will receive funds from the client on this PayPal account email.


Once these settings are saved, your account is configured to receive Paypal payments from invoices you send to clients. You can view how this looks from the client's end via your Invoices section if you wish.
First, select Financials > Invoices from the main navigation menu. Ensure the Clients tab is active on the Invoices page, then click on the number of any invoice you have created.
Once the invoice has opened, click on the View as client button towards the top right-hand side of the screen.
Now you are viewing the invoice as your client will see it in their email. You will see a yellow PayPal button, which your client can click to send you payment for the invoice.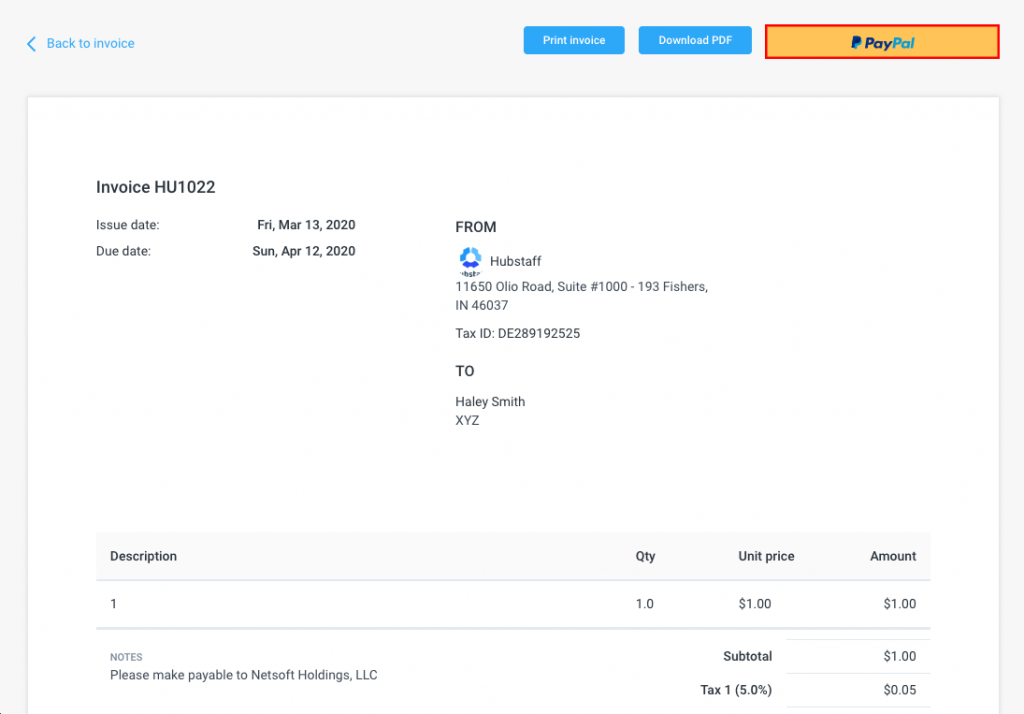 ---
How clients can pay through the PayPal button on an invoice
Open the invoice link from the email sent by a Hubstaff organization.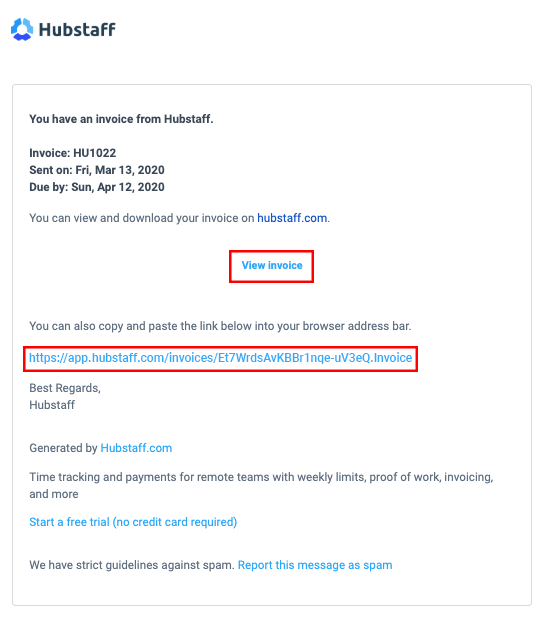 Click the PayPal button located towards the top-right corner.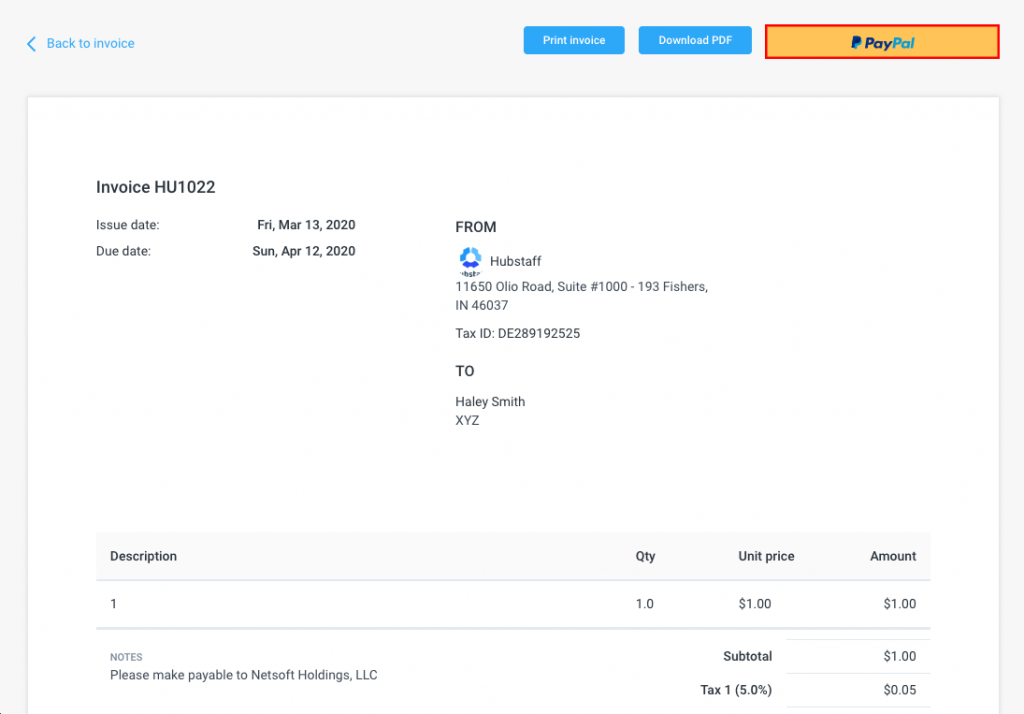 Sign in to PayPal.
Select which PayPal account you wish to use to make the payment then click Continue.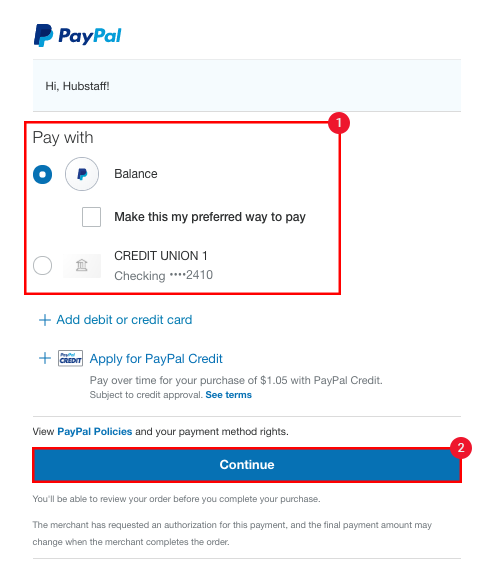 Once the transaction is successful, the invoice will be marked as Paid.