Searching for a job
To search for jobs in Hubstaff Talent, activate the drop-down in the search bar and choose "Search Jobs" and type in the keyword for the job you are looking for.
On the search result page, you can then apply custom filters to specify your search.
Applying for a job
Profiles whose Profile visibility is set to Private (Only Me) cannot submit job applications.
Once you've found a job you wanted to apply to, just click on the job posting and you will be directed to that job page. On that specific job page, just click on the "Apply to job" button: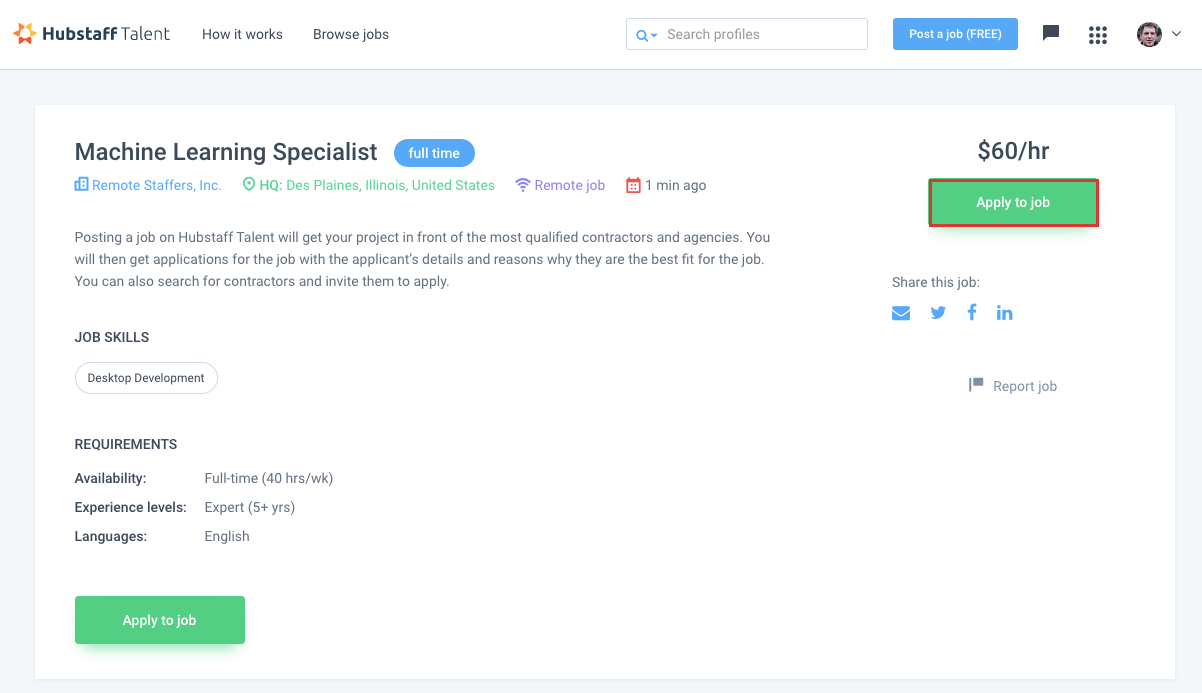 After clicking on the "Apply to job" button, a pop-up window will appear asking you which profile of yours (freelancer profile or agency profile) you wanted to use to apply for the job.
After choosing the profile, you'll be redirected to the page where you'll be asked to answer some questions regarding your job application then send your application.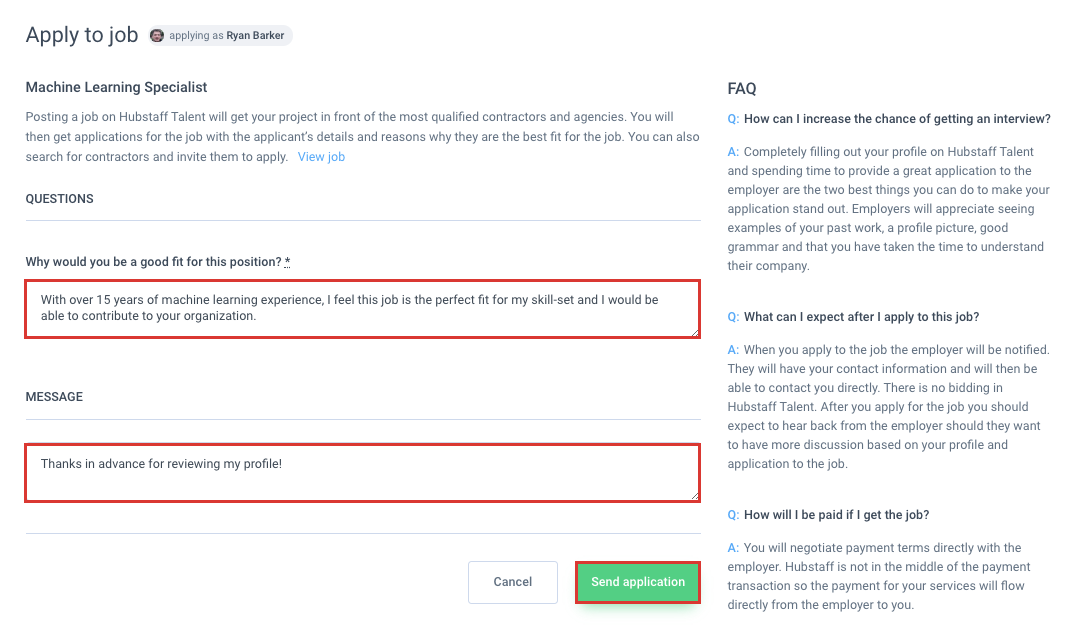 After the application is sent, you'll be redirected to this page: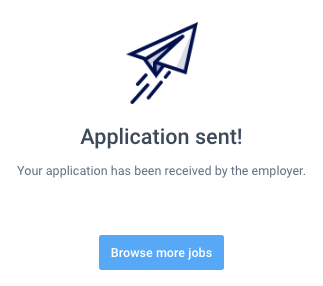 Freelancers and agencies can submit 3 applications per hour, and 20 applications in a month.
You can also follow-up to jobs you've applied to by clicking on this link.