Question:
Is it possible to delete a project? What is the difference between archiving and deleting a project?
Answer:
Currently, projects cannot be deleted and can only be archived. Hubstaff treats archiving projects the same as deleting them. However, you can still access them and restore them if you ever have such a need in the future.
How can I archive a project?
Click on the Dashboard > Projects on the left sidebar. Click on the Actions button next to the project you want to archive, then click the Archive project.



Here you need to confirm it by clicking on Archive.


How can I restore a project?
The archived projects can be restored by navigating to the Projects > Archived tab, then next to the project name, click on Actions, Restore project.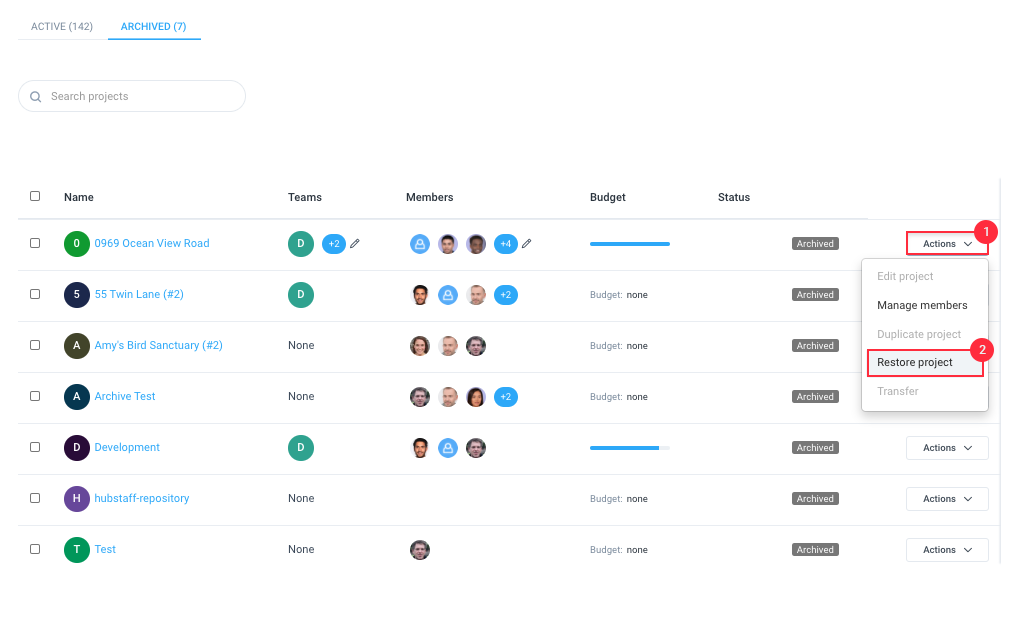 If you wish to know about other things you can do with the projects on Hubstaff Time Tracking, please check the Projects – Overview.