When you archive an organization in Hubstaff Tasks:
It will make that organization inactive.
Cancel the subscription associated with that organization and stop all billing.
Archiving a subscription will cause data to be inaccessible.
---
To archive an organization:
Click on the Settings button located on the lower-right corner of the screen.
Under the General tab, click Archive.

A dialog box will appear. Click Continue.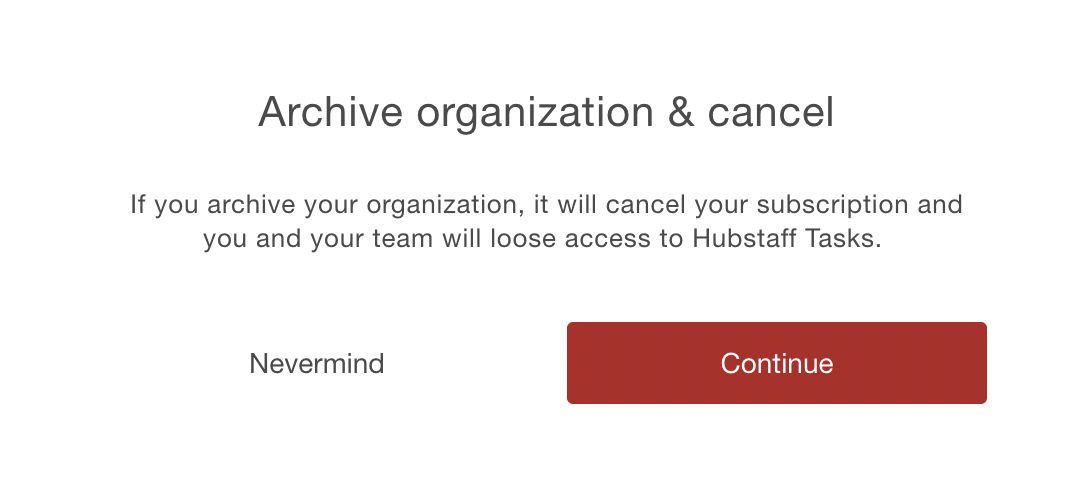 Choose a reason for canceling, or click on Nevermind to continue.
Tick the acknowledgment box, then click on Cancel Subscription.

Click Archive Organization to cancel your Hubstaff Tasks subscription.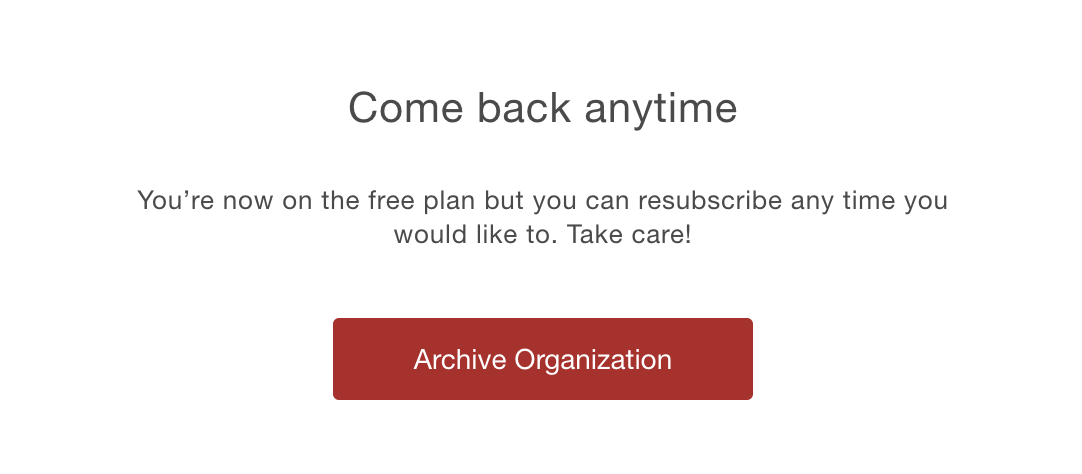 Tick
You will receive a popup confirming that the organization has been archived.

An email notification will be sent to the organization owner's registered email address as well:

Important: Hubstaff Tasks and Hubstaff Time Tracking subscriptions are separate, to stop billing, please archive all active organizations.
Embedded tasks organizations can be canceled directly on the billing page of the Hubstaff time tracking service.