Head to the dashboard to cancel your existing Hubstaff time tracking subscription.
In Hubstaff, archiving an organization will:
Make that organization inactive.
Cancel the subscription associated with that organization and stop all billing.
---
How to archive an organization/cancel a subscription
On the top right corner of the screen, click on your organization name, then select Organizations menu from the drop-down menu.
Click Actions next to the organization you wish to archive then select Archive.
The Archive confirmation dialog will appear. Fill out the cancellation reason/details, then press the Archive button to complete the process.
Once archived, you'll receive an email confirmation that the subscription is canceled.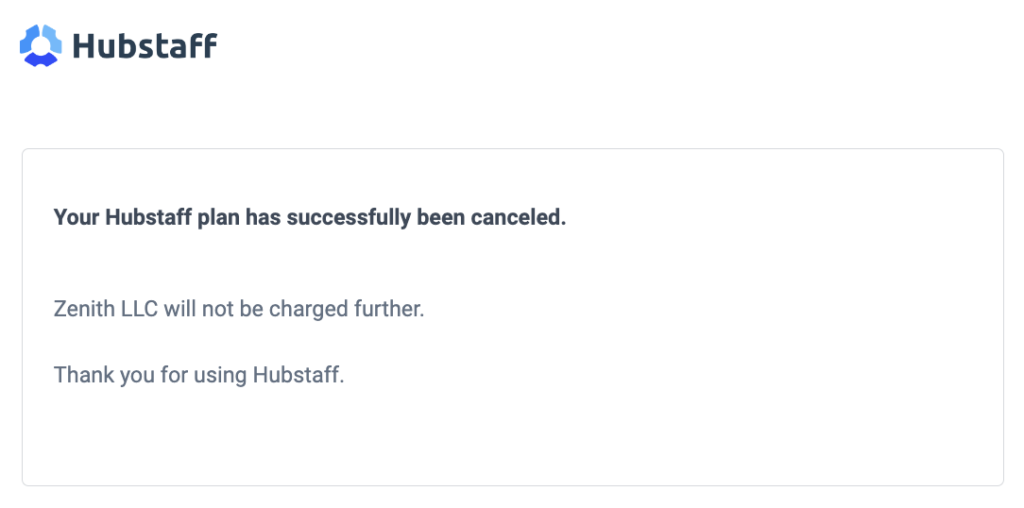 Deactivating your personal account does not cancel your organization's subscription. Please keep in mind that user accounts are separate from organization subscriptions (as the organization itself can have multiple owners). This is mentioned in the prompt to confirm your account deactivation and on the deactivation email confirmation.