Add another layer of security to your account by turning on two-factor authentication (2FA).
---
Table of contents
---
Requiring two-factor authentication for your organization
As an organization owner, you can require all your team members to set-up two-factor authentication to ensure the highest level of security for your data. To do this, follow these steps:
Navigate to Settings & Policies > General.
Select the 2FA tab, then toggle the setting to Required.
Note: team members will have 24 hours to enable 2FA for their personal user accounts once the Required setting is activated.
Once the setting is enabled, users will receive an email notifying them to enable two-factor authentication.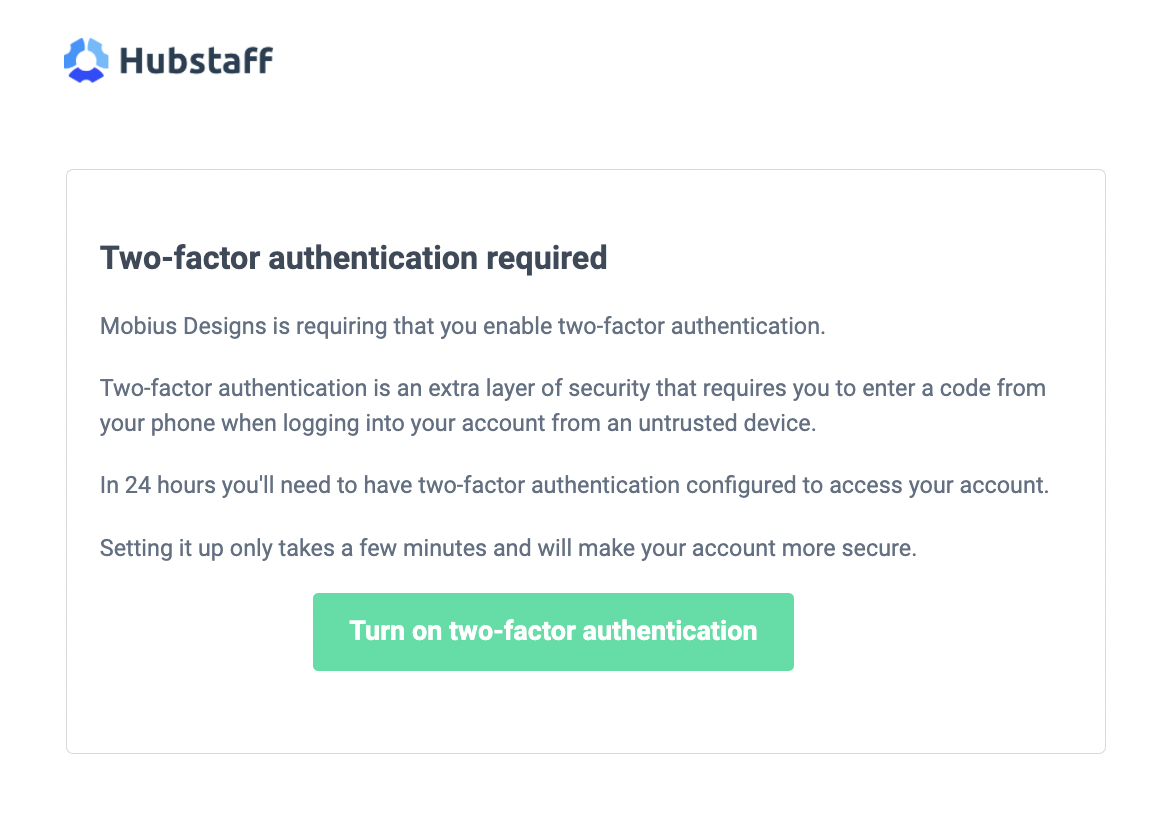 ---
Enabling two-factor authentication for your user account
If your organization requires two-factor authentication, you'll receive an email asking you to enable 2FA on your personal Hubstaff account.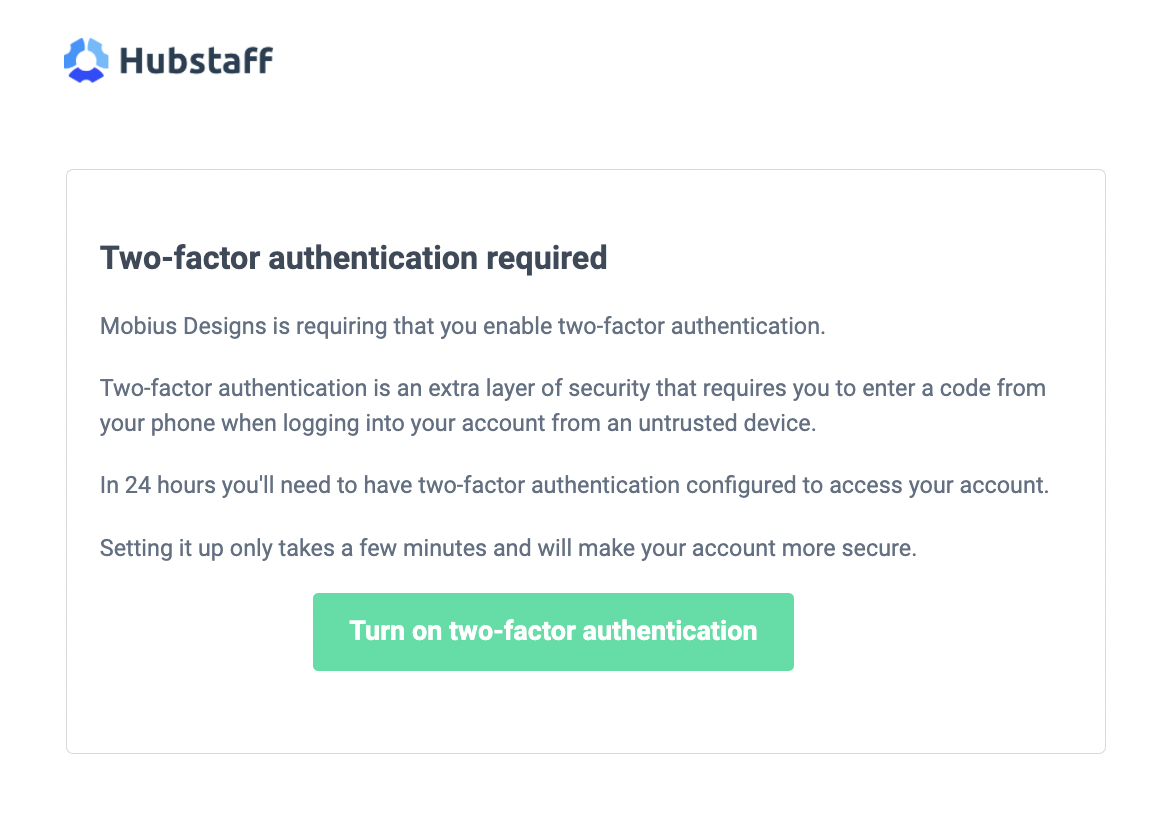 In case you've received an email, click on the Turn on two-factor authentication button to begin. In case you haven't received an email, but would like to enable 2FA, follow these steps:
Navigate to account.hubstaff.com, or click your avatar located on the top-right corner of your dashboard, then click on My account.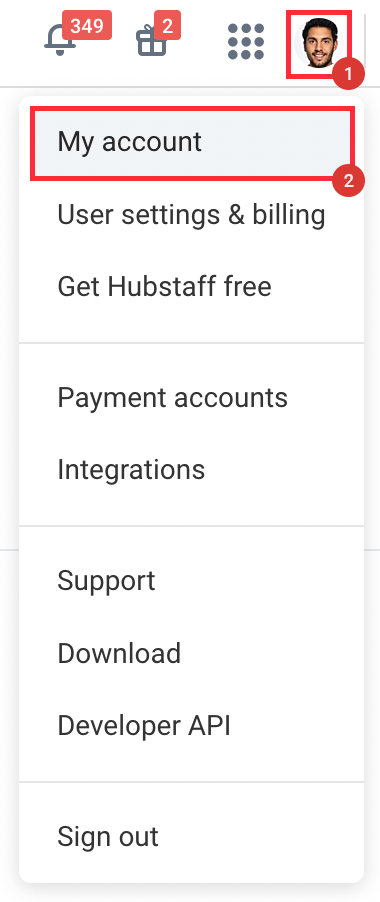 Click on Manage two-factor authentication.
Click Set up.
Follow the next steps to set up using an authentication app.
---
Set-up login via Authentication app
Before proceeding, you'll need to download and install an authentication app.
On your authenticator app, add an account, then choose the Scan QR code option.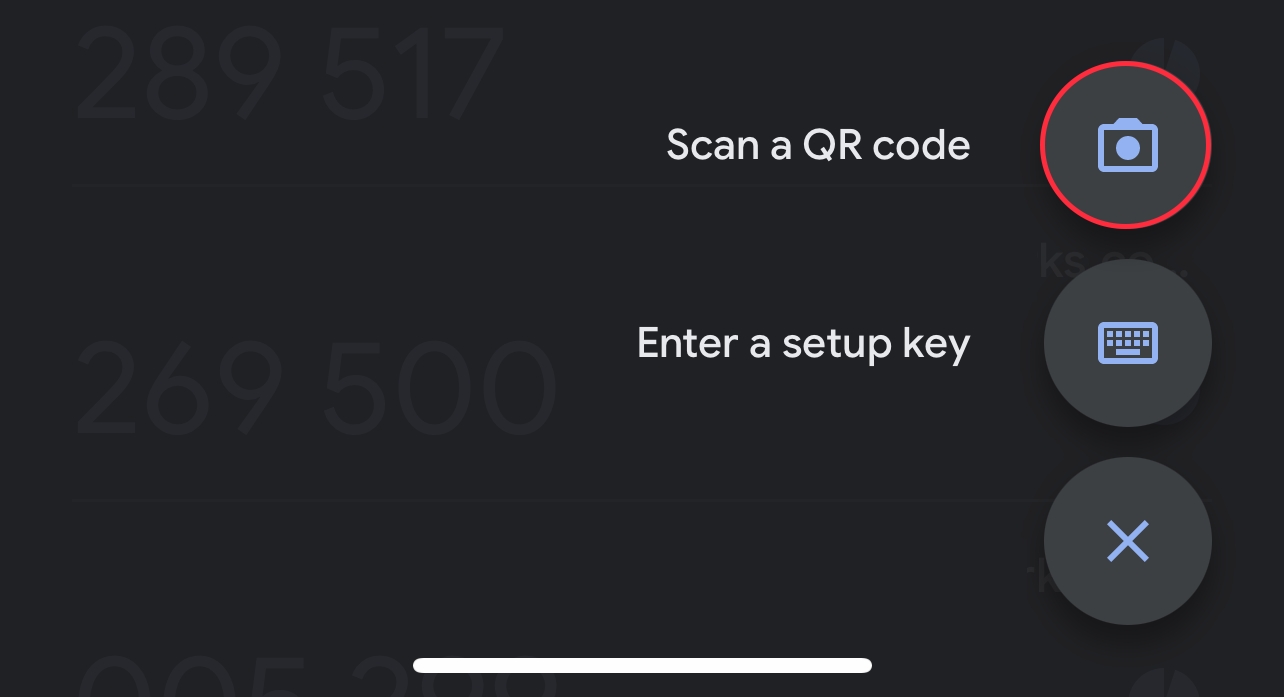 Point your phone's camera to the QR code on the Hubstaff screen to detect it, then hit Continue.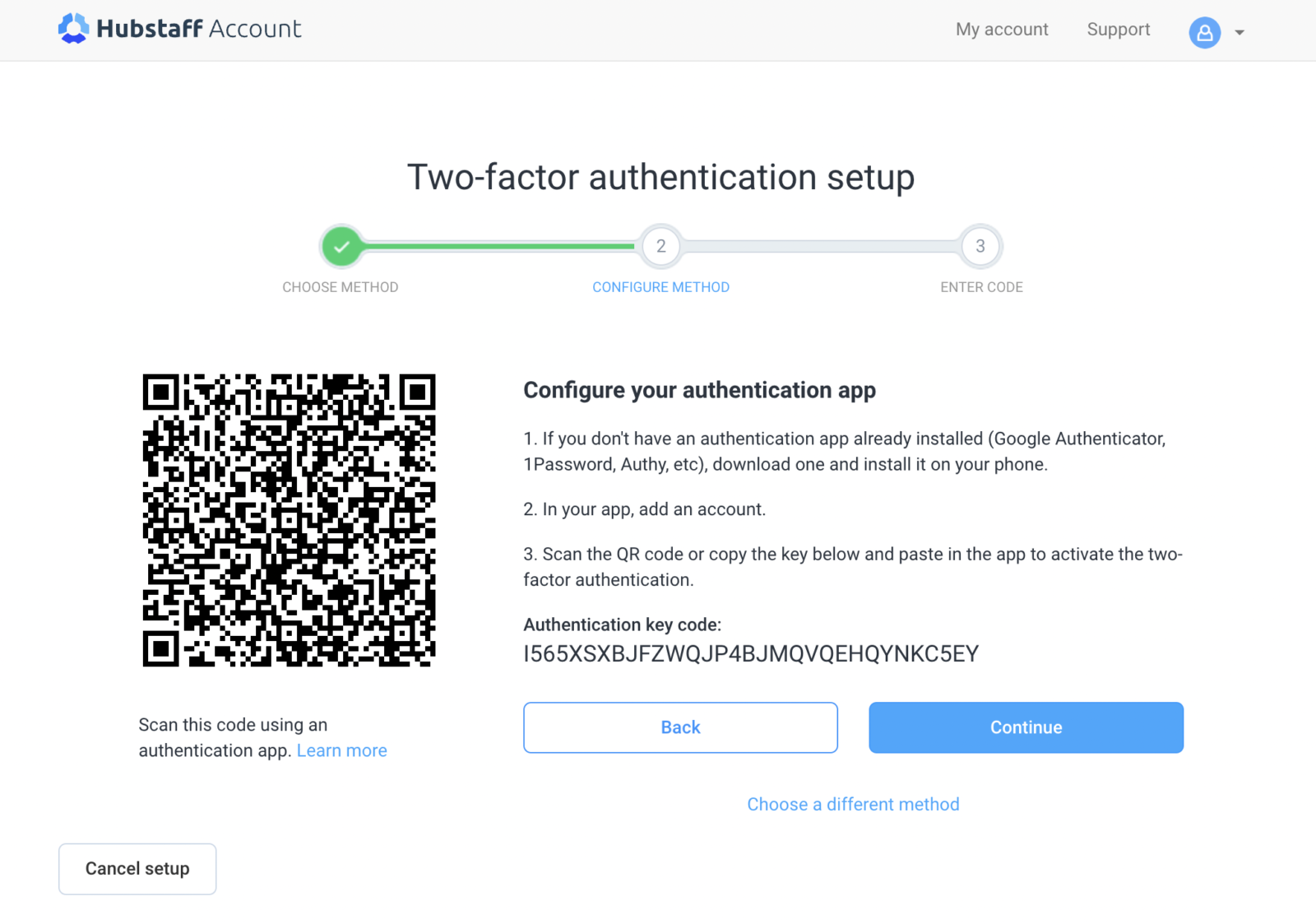 Enter the verification code, then click Finish.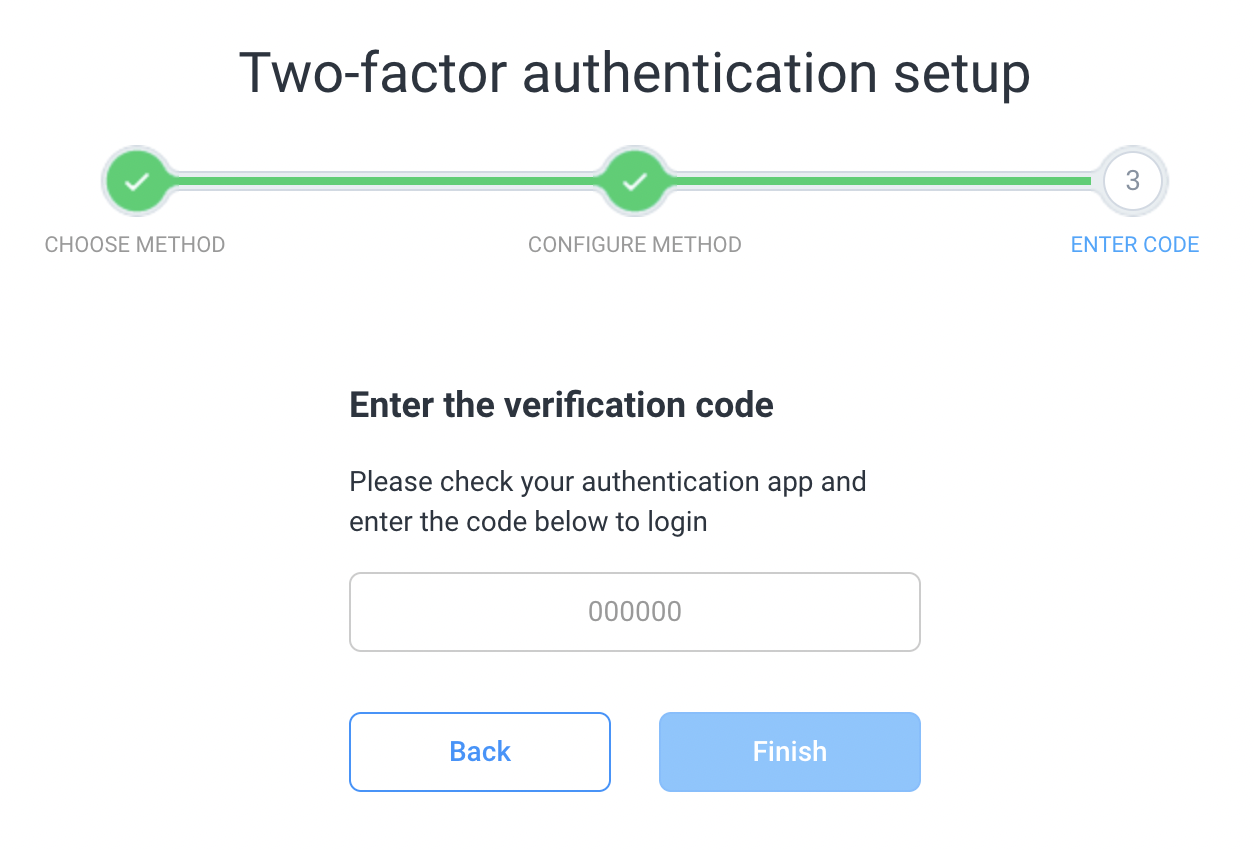 Finally, you've completed the set-up.

You can also print, download, or copy your recovery codes by clicking the Recovery Codes button.
---
If you've lost your 2FA device including the recovery codes, please email support via support@hubstaff.com, or contact us. for instructions on how to reset 2FA for your account.