To add an Agency, click on your Avatar on the top menu to activate the drop-down menu and on the down-down menu click Agencies.
Once you're on the Agencies page, click on the Add agency button.
You'll be redirected to a page where you can input all the information necessary for your Agency.
You need to complete sections:
Create agency
Details
Web presence
Add members
Add yourself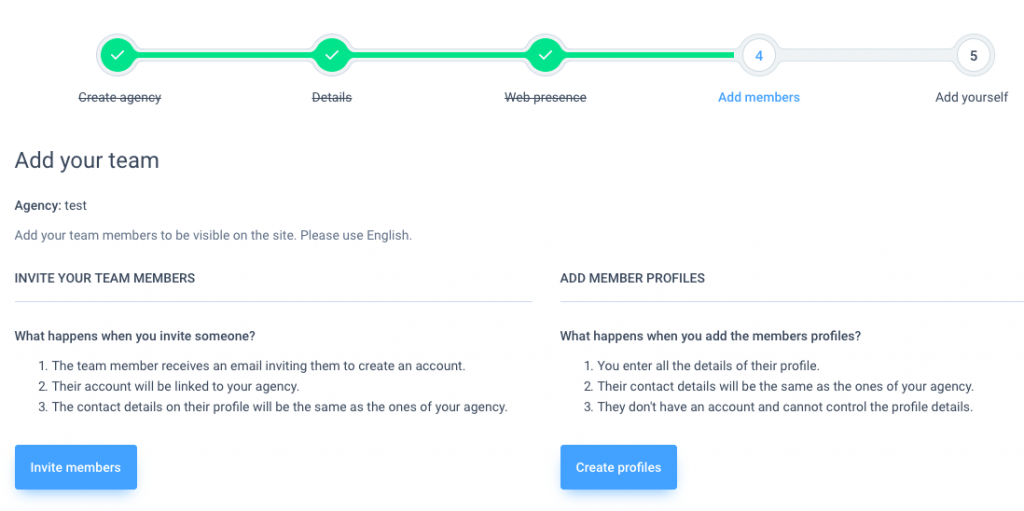 You need to have at least 1 user (contractor) for your agency to be approved.
Once you have completed all the details, click the Save button.
All agency profiles go through Hubstaff approval process to check that all the details are valid, links are working, etc. The process takes up to 24 hours.